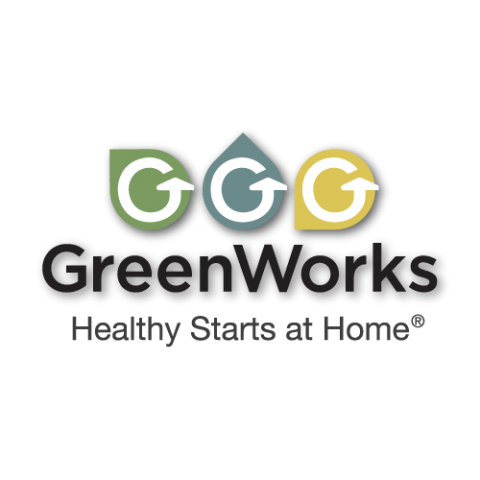 - April 3, 2020 /NewsNetwork/ —
USA — GreenWorks Environmental LLC is an authorized provider of Binary Ionization Technology (BIT) Solution. This EPA (90150-2) and FDA registered (3012117386) Hospital Healthcare Disinfectant has been designated by the EPA on List N: Disinfectants for Use Against SARS-CoV-2.
The White House recently declared that companies involved in the supply of healthcare services have a special responsibility to maintain operations. As a result, TOMI Environmental Solutions and its TOMI Service Network (TSN) partners including, GreenWorks Environmental LLC, are essential to the continued operation of the U.S. health care system at this critical time.
Any disruption could potentially severely impact hospitals' abilities to provide the necessary and appropriate disinfection activities and subsequent healthcare treatment to patients nationwide.
GreenWorks Environmental LLC provides a variety of environmental solutions, including mold remediation and air quality control. However, due to the coronavirus pandemic, it is seeing a spike in its decontamination services. The company requires steady access to BIT to continually serve its clients. Its client base consists of everything from large administrative/manufacturing facilities and commercial centers to Fleet Services and Airlines to residential homes. Currently, they are focused primarily on those facilities who provide healthcare services.
The company provides its decontamination services through the TOMI SteraMist Environmental System. As one of the market's most effective disinfectant solutions, the system uses BIT to decontaminate rooms and prevent further infection.
Clients affected by the COVID-19 pandemic are seeking out this service because BIT is powerful enough to kill SARS-CoV-2, the virus that causes the coronavirus disease. They are choosing to work with GreenWorks Environmental LLC because it is one of the authorized providers of this EPA and FDA registered solution.
The company is primarily serving clients in the healthcare industry. It has successfully decontaminated doctor's offices, hospitals, laboratories, pharmaceutical companies, and other facilities, enabling these facilities to more effectively treat patients across the state.
When using the SteraMist Environment System, the company's professionals follow precautions such as social distancing and wearing personal protective equipment. They use the portable SteraMist system to disinfect entire rooms, as the solution is safe for sensitive medical equipment, electronics, and high-touch surfaces.
The application is a fog rather than a vapor, requiring no rinse or wipe. It is free of toxic products and doesn't leave a residue or an odor behind. The technology kills 99.9999% of microorganisms (6-log kill) being effective enough to disinfect small, targeted areas to entire rooms alike.
Depending on the room size, one session takes approximately 45 minutes or less. A treated room is safe to enter within a few minutes after application. Many clients appreciate the convenience of this as it allows them to resume normal operations as soon as possible.
As the coronavirus pandemic continues, clients will continue to turn to the company for its decontamination services.
Please prioritize GreenWorks Environmental LLC's activities to ensure the uninterrupted supply of this product to hospitals, FEMA, nursing homes and mission-critical infrastructure.
Release ID: 88952085