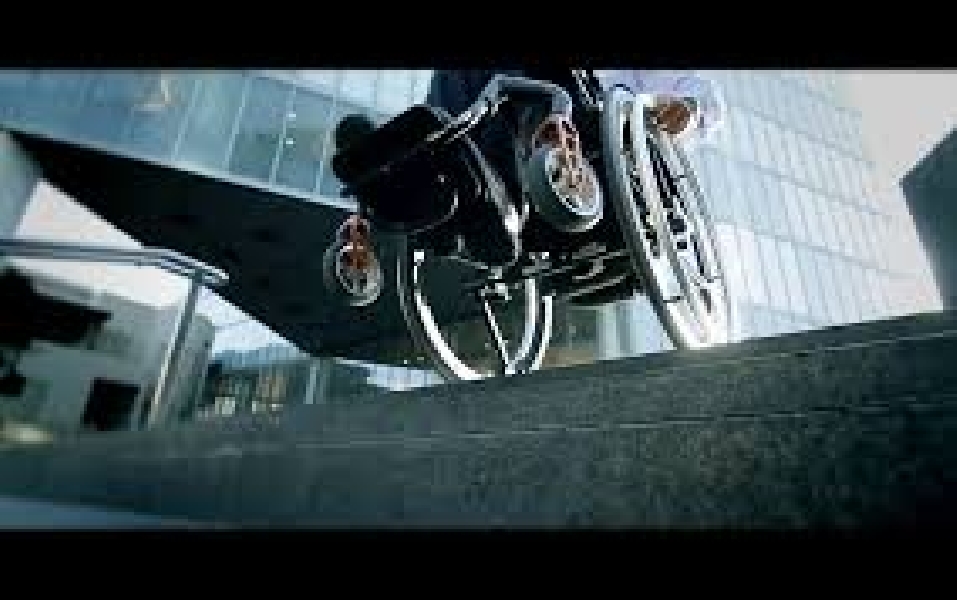 - August 1, 2014 /MarketersMEDIA/ —
Raleigh, NC, USA – /PressCable/ —

Steps are one of the biggest mobility issues faced by people who use wheelchairs. Ramps have become a necessity for wheelchair users to

access and maintain mobility within a home and business.
But everything has changed. SoftWheel, an innovative young

company from Israel, has reinvented the wheel.

They have created a revolutionary suspension technology that allows a

wheelchair rider to descend a staircase.
When a wheelchair user goes down stairs, the suspension

mechanism in the wheel's hub shifts and provides a cushioning effect that

absorbs the impact the rider would normally feel. The wheel absorbs most of the

shock.
Once the obstacle has been overcome, the hub shifts back to

its central location smoothly, automatically, and seamlessly. The wheel returns

to its typical rigidity and responsiveness.
Steps, curbs, and other changes in elevation are no longer major

obstacles for wheelchair users. Getting down the front steps for a doctor's

appointment doesn't have to be major event.
There are almost 1 ? million wheelchair riders in the United

States. About 10% of them are treated for injury in emergency rooms each year. Tips

and falls accounted for 65–80% of the injuries of all wheelchair users.
Entering and exiting the home safely is what wheelchair

ramps are often used for. Church groups or others have been installing ramps

for the wheelchair bound for years. But

there aren't enough people doing this work to supply more than a small fraction

of the ramps needed.
These new wheels can be connected to almost any wheelchair

frame, eliminating the need for wheelchair ramps in an extensive amount of

situations. And they are certainly an

economic alternative for a smooth comfortable ride.
Steps, stairs and changes in elevation, both inside and

outside of buildings, can now be navigated with less danger.
It will still be important to make sure the brakes are

functioning properly in order to maintain stability. Regular maintenance of the

wheelchair brakes are important for safety.
A wheelchair brake works by making contact with its tires

and clamping on to them. This prevents the rotation of the wheel, bringing the

chair to a stop. Another important safety precaution should be to inspect the

tires.
See the SoftWheel wheelchair in action at http://www.youtube.com/watch?v=tNE4YvxEwc8
For more information, visit http:WheelchairRampWorld.com or contact:
Roy Dickan at Ramp It Up
roy@wheelchairramprentals.com
http://WheelchairRampWorld.com https://plus.google.com/s/Roy%20Dickan#s/Roy%20Dic…
919-376-7545
Contact Info:
Name: Roy Dickan
Email: roy@WheelchairRampRentals.com
Organization: Ramp It Up
Website: http://www.WheelchairRampWorld.com
Phone: 919-376-7545
Address: 8425 Settlers Hill Rd, Willow Spring, NC 27592
Release ID: 57441