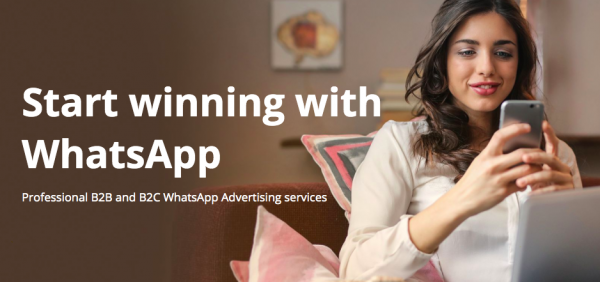 - April 30, 2020 /PressCable/ —
Zappable, a leading full-service WhatsApp advertising agency based in London, USA and Australia is celebrating its 200th client win – making it the world's leading B2C WhatsApp agency.
Founder and MD, Jason Maarten, said:
"This is an incredible moment for our WhatsApp agency. When I started this journey four years ago and went all-in on WhatsApp, I had no idea that we would see such rapid traction. I am very proud that today we have on-boarded our 200th client."
Zappable was founded in 2016 and has seen a meteoric rise since its inception. The WhatsApp marketing agency initially focussed on automotive brands, signing up Audi, Chevrolet, Honda, Hyundai, Jaguar and BMW in its first sixty days. Since then the agency's client roster has grown to include Ralph Lauren, Sony BMG and several major universities.
Maarten continued:
"I was initially skeptical of WhatsApp. Before I started Zappable, I was actually involved with a B2B lead generation company – mobile marketing and WhatsApp couldn't have been further from my mind. However, once my friend showed me the app, I saw the potential and knew I needed to start an agency to help brands and small businesses use it to connect with consumers".
The agency has offices in London, USA and Australia – and has grown to a team of nearly eighty creative strategists, brand directors, campaign managers and WhatsApp experts.
Maarten explained why WhatsApp is seeing such rapid growth:
"Since launching in 2009, WhatsApp has become the world's most popular text and voice messaging application. Specializing in cross-platform messaging, WhatsApp is a free service that lets users message one another seamlessly between mobile and desktop devices. WhatsApp is known for its enhanced privacy features, such as end-to-end encryption, and its free, web-based international calling.
In 2020, WhatsApp supports more than two billion users around the world – they added over 790 million users in 2019 alone.
Consumer brands are wising up to the fact that they need to be on WhatsApp. That's why they come to us".
When asked how they would be celebrating the latest swathe of new clients, Maarten quipped, "On WhatsApp, of course!".
Release ID: 88955705