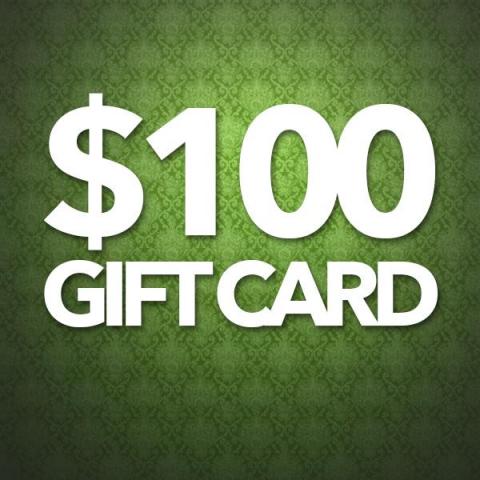 - June 30, 2020 /PressCable/ —
Tyler, TX – July 2020 – SmithCountyLIVE, a brand new community news website based out of Tyler, TX is giving away a $100 gift card to be used at one of the best restaurants in Tyler Texas. The winner of the gift card gets to choose any restaurant in Smith County to spend their winnings. The winner will be chosen at random on launch day, August 1, 2020 and will be announced as part of the site's official launch that day.
The restaurant directory on the new site will initially focus on featuring some of the best restaurants in Tyler TX that are offering food delivery and pick up options. Food pick up and delivery has become increasingly popular during the pandemic for obvious reasons.
Restaurant goers can enter to win the $100 gift card and be among the first to receive the SmithCountyLIVE Newsletter that will be delivered to their email inbox each week. The newsletter will include updated local news about COVID19, schools, jobs available, new births, engagements and marriages, and other important and timely happenings in Smith County.
The founder of the new site has a marketing and technology background. He states that the underlying purpose, in addition to providing critical current local news, is to help struggling local businesses survive and thrive in the new economy. Many local businesses have been hit hard by the effects of the COVID19 pandemic and without doing something different, some of them may have to close their doors.
"I grew up in Smith County. When I saw local restaurants and other businesses struggling unlike ever before due to the pandemic I decided it was time to make a difference in and around the cities I grew up in." says SmithCountyLIVE founder David Domm.
Domm plans to work with the local Chamber of Commerce and other organizations to help any of the 2000+ businesses that have been slammed and plagued by lost revenue challenges.
"I believe that, due to the effects of the pandemic, many business owners feel they're trying to hit a moving target and they're searching for clarity in certain vital areas. There are some simple solutions that include adjusting certain aspects of a business that can have huge positive impacts on revenue. We plan to provide some of these solutions affordably and, in some cases, on a direct response pay-for-results model for qualified businesses", says the Founder.
For now consumers can have a chance to win a $100 Gift Card to be used at one of the best restaurants in Tyler, TX just by entering to win with no purchase necessary. And look forward to catching all of the exciting news and fun at http://SmithCountyLIVE.com soon.
Ends
Release ID: 88966390