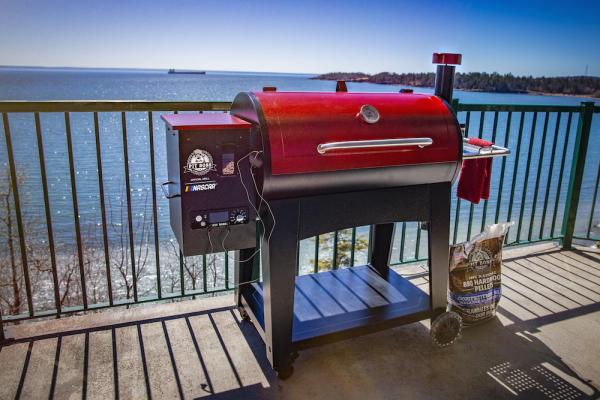 - April 29, 2020 /NewsNetwork/ —
Wood pellet smokers and grills have gained tremendous popularity in recent years with backyard grill masters and even competition meat smokers. Their convenience make them a growing favorite with anyone wanting smokey flavored meats.
But with so many makes and models to choose from, it's getting harder to make a decision. One avid backyard meat smoker from Chandler, Arizona, created a checklist to help others to sift through the choices to bring home the right pellet smoker or pellet smoker grill.
Patrick Sipperly has used various smokers and pellet grills for years. He currently runs the PelletSmokerGrill.com website in conjunction with a popular YouTube channel with several informative How To videos. Both online properties get thousands of views daily.
"I'd never heard of pellet grills before going through a day-long grilling school in Phoenix some years back," he says. "They had a couple of Traegers there and when I saw how they worked, I had to get one. Today I have a Pit Boss Austin XL pellet smoker grill and a Copperhead Vertical Smoker. I love how easy they are to operate to get some of the best steaks, pulled pork, brisket or even meatloaf you've ever had."
He admits it can be overwhelming for anyone new to pellet smokers or grills to pick out the right model. For that reason, he created a checklist of things to consider before buying. Both the list and a video are available at https://www.pelletsmokergrill.com/what-kind-of-pellet-smoker-grill-should-i-buy-in-2020-checklist/
"My checklist isn't about any specific makes or models. There are several fantastic ones out there. Instead, I list specific features and considerations like size, weight, and whether you should get a horizontal pellet grill or a vertical pellet smoker because there is a difference."
The first wood pellet grill developed and patented by Joe Traeger hit the market in the mid 1980s. When the patent for the pellet grill auger expired in 2007, numerous brands and varieties came onto the scene. They can be seen in big box stores, BBQ storefronts and online. Today pellet smoker grills are the fastest growing segment in the BBQ industry.
Looking for your own pellet smoker or grill? Watch the video and grab the checklist to help you navigate the many considerations first here: https://www.pelletsmokergrill.com/what-kind-of-pellet-smoker-grill-should-i-buy-in-2020-checklist/
Release ID: 88955484