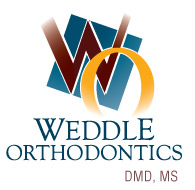 - December 14, 2021 /PressCable/ —
Anyone can sign up for the new program through the Weddle Orthodontics website. Once they're a member, they can earn points for activities including participation in surveys, social engagement, and more.
More information can be found at: https://weddle-orthodontics.patientrewardshub.com
The practice is run by Dr. Larry T. Weddle, a highly regarded orthodontist in Westminster, Colorado. The new program is available to current patients and their parents, and members can redeem their points online in exchange for prizes.
Dr. Weddle and his team strive to provide local patients with quality dental treatments and clinical orthodontic solutions. Services combine professional care and attention with cutting-edge technology.
Whether treating children or adults, one of the central goals of the practice is to ensure that patients have a welcoming, enjoyable experience. Every treatment is thoroughly explained, and the staff is on hand to help with any queries or concerns.
Orthodontics is a special area of the oral health field concerned with the diagnosis and treatment of jaw and teeth issues. Whether patients have crooked or misaligned teeth, or an irregular problem with their jaw, they can book an appointment.
The full range of treatment services available through the office includes brace installation, Invisalign clear aligners, and personalized orthodontic solutions for children and adults.
During the first visit, patients will be able to discuss their long-term oral health goals. The team ensures that each patient has a clear understanding of their needs, the length of the treatment, and more.
Orthodontic treatment is important for a number of reasons, but the team explains that when teeth and jaws are optimally aligned, it leads to better oral health. When teeth are misaligned, patients are more likely to experience issues.
The new Patient Reward Card system is part of the practice's focus on creating an enjoyable oral health experience. Members earn points from the moment they join, and can also enter exclusive contests.
A spokesperson for the office states: "Our mission is to provide the highest level of clinical orthodontic and dental care and individualized service to ensure that our patients have a satisfying experience."
Interested parties can learn more at: https://weddle-orthodontics.patientrewardshub.com
Release ID: 89056540