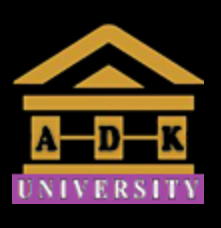 - April 18, 2019 /NewsNetwork/ —
Advanced Estate Realty, part of the ADK family, has announced it can help real estate professionals to take their platform to the next level. It is known as an expert real estate firm that trains the best agents in the field, and offers premier home buying and selling services in the Westminster CA area.
More information can be found at: http://advancestate.com
Advance Estate Realty was founded in Little Saigon, Orange County, and started with a dedicated family team with a strong belief in quality service. It was this vision that led the team to challenge the standard agent/broker split model.
The company offers a 100% brokerage that can adapt and grow with new technology. It serves the state of California with residential, multi-family, vacant land and commercial fields.
Advance Estate Realty is committed to helping its team of real estate agents achieve their goals and take their knowledge, skills and platform to the next level. Agents joining the team can work with high caliber real estate agent professionals to train them in person, allowing them to pick up key skills in the areas they might need to develop.
A number of different courses are available through ADK University, which is designed to help teach real estate professionals modules in key areas of the business.
One of the courses is a licensing school overview, with a real estate principles class, practice class with live tutorial, and a module that covers legal aspects of real estate.
In addition to this, there is a selection of enrollment packages with courses geared to today's market. Interested parties can find out more on the URL above, where full details are provided.
Anyone wanting to buy or sell California property can also get in touch for excellent, high quality service.
The company states: "Our Advance Estate Realty family is dedicated to providing an experience that goes above and beyond the norm. We value and foster relationships and are committed to upholding integrity while having an incredible depth of knowledge."
Full details can be found on the URL above.
Release ID: 504182