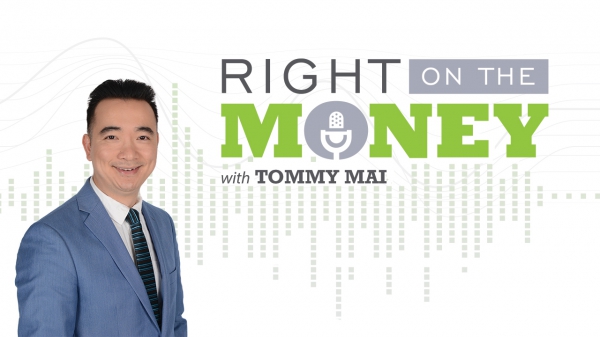 - October 18, 2017 /PressCable/ —
Westminster, Cali. – Tommy Mai, of Westminster, California, president of Tommy Mai Financial, has recently been featured on Right on the Money, a financial talk show designed to inform consumers of financial-focused topics that could affect their retirement.
Tommy Mai of Tommy Mai Financial discussed retirement income strategies and services on the web-based syndicated financial talk show. Mai also discussed his mission statement for the practice: customer service. Mai stressed throughout the interview every current client or information-seeker is treated as a family member, regardless of whether or not they do business with Tommy Mai Financial.
"What's important is we want to make sure everyone comes out happy," Mai says. "It doesn't matter how many visits, how many hours we spend with one client, as long as we're able to convey the message … [and] make sure the client understands what they're getting into."
Mai started in the retirement planning industry because he has always been passionate about helping people. Once he saw a presentation by the World Market Alliance (WMA) in high school, which sells investment, insurance, and various other financial products through a network of distributors, Mai was "blown away" by the concept of overall retirement income planning.
Though the specific philosophy of putting clients first, regardless of their stage of the buying process, and building the relationship between a client and financial advisor is not new, Tommy Mai has dedicated his life to exceeding beyond the expectations of every person who walks into their office.
To watch the videos in full, visit Tommy Mai Financial's Facebook page or watch them on Right on the Money's website.
About Tommy Mai Financial
Tommy Mai is the president and founder of Tommy Mai Financial, a full-service financial planning firm providing clients with investment services, retirement planning and charitable planning. As the leader of the organization, Tommy uses his genuine and good-natured personality to intently listen to his clients and get to know them on a personal level before formulating reliable strategies they can be confident in. Influenced by his belief in Buddhism and the philosophy of karma, Tommy strives to do well by his clients at all times to help ensure he has good karma and the opportunity for a happy life. To accomplish this, Tommy focuses on relationships and treating clients like family, so much so that he offers unlimited consultations with clients to help ensure they are comfortable with him and the strategies he designs.
About Right on the Money
Right on the Money is a financial talk show comprised of an exclusive group of insurance and financial professionals from around the country who have a desire to inform consumers on financial-focused topics that could affect the way they plan for retirement.
Right on the Money gives these advisors, insurance professionals and fiduciaries the ability to discuss financial topics that matter most to people, with the goal of providing necessary information to make informed financial decisions for each individual's unique situation.
17025 – 2017/10/2
Release ID: 252484