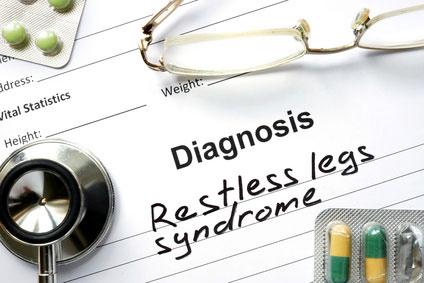 - November 18, 2021 /PressCable/ —
The center's updated Restless Leg Syndrome (RLS) diagnosis and treatment services for primary and secondary RLS. In cases of secondary RLS, the team at Southern California Pulmonary and Sleep Disorders Medical Center focuses on identifying and treating the underlying medical cause.
More details can be found at https://sleepmd4u.com
The reputed sleep medicine center in Thousand Oaks, CA uses a multimodal approach to treating RLS that is commonly associated with sleep disorders. Primary RLS is usually an inherited condition, with more than 50% of patients having a known family history of the syndrome. However, Secondary RLS can be traced to specific underlying medical conditions.
According to MedlinePlus of the U.S. National Library of Medicine, about 5 to 10 percent of American adults and 2 to 4 percent of children suffer from RLS.
The condition is characterized by an urge to move the legs to relieve a sensation of crawling under the skin, dull ache, discomfort, pain, or tingling. Secondary RLS is usually associated with anemic or non-anemic iron deficiency or Vitamin B12 deficiency. In some cases, the lack of sufficient calcium or magnesium in the diet can also exacerbate RLS. The syndrome is also associated with pregnancy, Type 2 Diabetes, neurological disorders, and kidney or liver failure.
The team at the Southern California Pulmonary and Sleep Disorders Medical Center works closely with patients to create an individualized RLS treatment plan. This plan may involve lifestyle changes including the cessation of caffeine consumption, mineral replenishment, and prescription medication including painkillers, GABA receptor agonists, dopamine agonists, anti-seizure pills, and sleeping medications.
The Southern California Pulmonary and Sleep Disorders Medical Center is fully accredited by the AASM and was founded by Dr. Ronald A. Popper who is board certified in Sleep Disorders Medicine by the American Board of Sleep Medicine and the American Board of Internal Medicine – Subspecialty of Sleep Medicine.
With the latest service expansion, the center continues to provide treatment, devices, and information resources for patients with RLS and sleep disorders.
A satisfied patient said: "My RLS is under control and I'm grateful to Dr. Popper and his team for their professional and caring approach at every step of the treatment. From the initial consultation to post-treatment follow-up, my experience has been nothing but positive."
Interested parties can find more information by visiting https://sleepmd4u.com
Release ID: 89052623