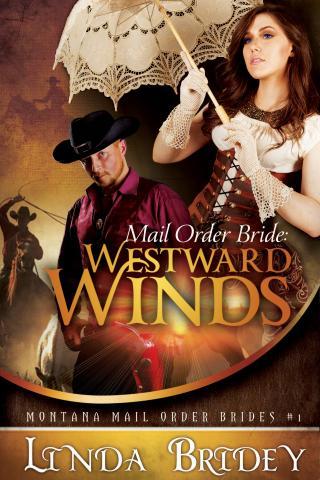 - April 9, 2020 /PressCable/ —
Best-selling author Linda Bridey has announced the relaunch of one of her best-selling romance novels, Mail Order Brides; Westward Winds. Offering customers the chance to download or purchase a hard copy of the book, the author is relaunching the novel for 2020 in an updated free version.
For information and downloads, please visit: https://www.amazon.com/gp/product/B00LA2QDBM
The newly rereleased novel has just received its 544th five star book review on Amazon and has been a top seller amongst romance novel fans.
With the surge of online shopping, finding the perfect novel to read has become much easier. As technology advances and the world becomes more fast-paced, sitting down with a good book is one of the best ways to unwind. To satisfy readers, Linda Bridey has rereleased Westward Winds in three different formats: hard copies, downloads on Kindle, or audio downloads for audiobook.
To celebrate the relaunch of Westward Winds, the author is offering free downloads for Audiobook and Kindle. She is also promising that all future downloads will be permanently free for readers, allowing them to download at any time.
Set in the Old West, Mail Order Bride: Westward Winds is the first instalment of a twenty-three book series by romance author Linda Bridey. The books can be read as the series or as standalone novels. The novels feature romance, action, and adventure. Readers have expressed their satisfaction at the gripping plot and admirable characters.
With the latest relaunch announcement, Linda is providing readers with easy access to one of the best selling romance novels. Following the recent 544th five star review, all downloadable products are now permanently free and easy to download for customer convenience. Mail Order Bride: Westward Wind is sure to satisfy all types of readers on multiple reading platforms.
For purchases, interested parties can visit the above website.
For information on the Mail Order Brides book series, please visit: https://www.amazon.com/Linda-Bridey/e/B00LIV2ITQ
Release ID: 88952826