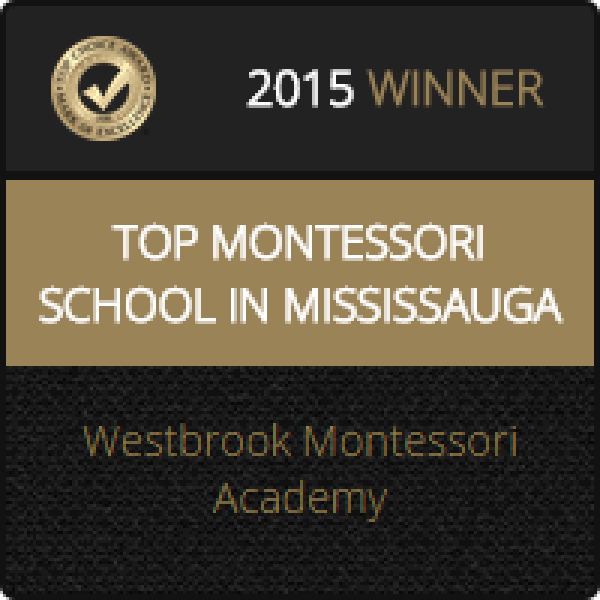 - May 29, 2015 /PressCable/ —
Mississauga, ON – May 28 2015: Westbrook Montessori Academy Wins The 2015 Top Choice Award for Best Montessori School in Mississauga. They won last year's 2014 award too. Riz Ratanshi, the director and co-founder of the school is proud and happy to accept this second award. This prestigious award is very important for Ratanshi and is a crucial aspect of the continued success of the school.
Westbrook Montessori Academy was originally founded by Riz Ratanshi and his mother back in 2003. Mrs. Ratanshi had a passion for early childhood education and when paired with her son's aptitude for business and industry experience, the duo created a warm and nurturing Montessori Mississauga school. Although Mrs. Ratanshi has since passed away, her legacy lives on through the love and dedication that runs through the hallways of the school.
Westbrook Montessori Academy is accredited by the Canadian Council of Montessori Administrators (CCMA) and has been in operation for over a decade. It is conveniently situated in a central, yet quiet location, in a residential neighborhood that is within close proximity to all major highways providing easy access and service to a number of locations including; Mississauga, Oakville, Brampton, Milton, Caledon, and Burlington. The motto of Westbrook Montessori Academy is "Seek to Achieve" which is used as a benchmark when engaging and inspiring students to learn. The school achieves a learning environment that is conducted with love and respect for one another.
The Mississauga Montessori school provides an effective education based daycare system for toddlers and senior kindergarteners alike. All of the teachers and assistants are fully Montessori accredited and hold many qualifications including; ECE diplomas, and Ontario College of Teachers credentials. The school programs follow the educational approach developed by the Italian physician Maria Montessori and is characterized by an emphasis on independence, freedom, and respect. All of the provided learning materials are designed to stimulate a child's mind and help achieve attainable goals. The school's methods are proven to provide children joy and help them achieve future challenges with confidence.
Westbrook Montessori Academy provides plenty of opportunities for children, 18 months to 6 years of age, to practice their skills in a fun and challenging environment. Riz Ratanshi, the director of Westbrook Montessori Academy, proudly accepts the 2015 Top Choice Award for Best Montessori School in Mississauga, Ontario. For more information about the local Montessori Mississauga school, individuals are encouraged to visit the Westbrook Montessori's website or call Riz Ratanshi at 905-826-4648 directly.
Release ID: 83079