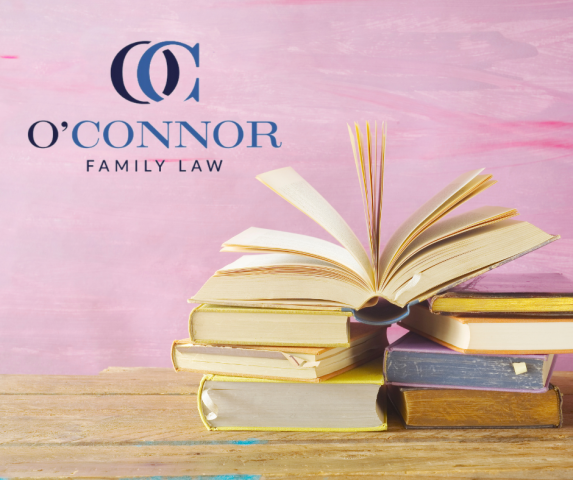 - July 21, 2021 /PressCable/ —
O'Connor Family Law announces they are planning on launching a new process to educate their clients in Westborough, Massachusetts, Hanover, Massachusetts, and the surrounding towns who are going through a high-conflict divorce. The hope is that this new launch will bring about another level of clarity and efficiency within the legal process for their clients.
More information about the firm and the services they currently offer can be found at https://www.familylawma.com
With the new announcement, the attorneys at O'Connor Family Law are excited about their continued dedicated to helping clients determine not only make it out of the divorce and custody process with a legal result they are happy about, but also helping them learn techniques throughout the process to help them live an even better life post-litigation than what they had before.
The client is an invaluable part of the team at O'Connor Family Law, so educating the client to be able to understand what the legal terms that are being discussed mean and the real-life effect any decision they make surrounding each of their legal issues can have on their future is incredibly important in helping them get the best result for them. Although divorce and custody is our job and what we, as a legal firm, do day in and day out, for the majority of our clients, this is their first court experience. What may seem like a simple process to many can be intimidating, confusing, and frustrating when the client does not have a clear picture of what is going on and what they can expect.
Our goal is to create a system that provides a level of education surrounding these issues that does not rely upon the client sitting with the attorney, paying the hourly rate to simply understand the terms and the process. We want the bonus of a true education to be part of our client's experience with our firm's culture.
The team at O'Connor Family Law understands the complexity of issues that may arise in a divorce and can assist clients in understanding how their options, based on their own unique history and needs, could affect their personal and financial situation in the future. Through all of the firm's client interactions, the legal team focuses on their six core values: accountability, forward-looking, optimism, inspiration, humor, and learning.
The attorneys have decades of cumulative experience in handling family law matters and know the subjects that are often at issue within divorce or child custody cases very well. They can provide excellent legal advice to parents undergoing a custody battle in order to ensure just and fair results of trial. Throughout the process, they keep their clients informed and educated on the laws and topics that may affect the result of their case, although the firm is excited about their more automated training process that is currently in the works and will hopefully be ready for publishing before the end of the year.
A satisfied client said: "I can't say enough positive things about the O'Connor Family Law team. Atty. O'Connor, Atty. Fletcher, Lori, Sean, everyone on the team is amazing. Over the last two years, the team has represented my partner in his custody case, successfully helping him go from partial visitation and paying child support as the non-custodial parent to getting sole custody and getting his daughter out of a horrendous situation. The trial removal case from MA, led by Atty. Fletcher, proved my stepdaughter's best interest was with her father in RI. I am forever grateful for the team's incredible efforts to make my stepdaughter's dream of having "a normal life" with her dad come true. Worth every penny. You are in badass hands if you choose O'Connor Family Law."
If you are interested in obtaining an attorney for your family law case, you can find more information about this firm and what makes them different by visiting https://www.familylawma.com
Release ID: 89036338