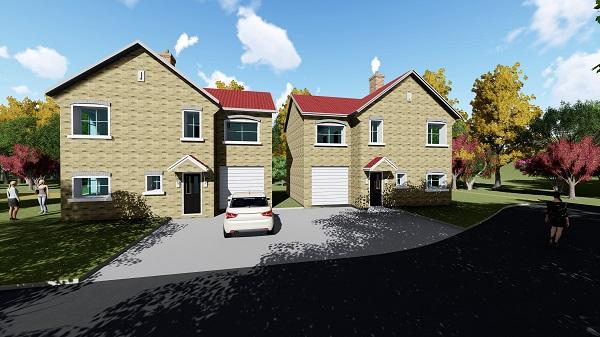 - January 31, 2020 /PressCable/ —
Modularesi has launched a new guide covering the benefits of building modular houses and the best ways to build a modular house off site. It discusses hybrid modular construction and volumetric construction and helps clients to determine the best option for their needs.
More information can be found at: https://www.modularesi.com/offsite-construction-modular-housing/
The site explains that Modularesi provides consultancy services to councils, housing associates and developers. This can be provided for all types of affordable and social modular housing. https://www.modularesi.com/affordable-social-modular-housing-consulting/
Modular homes are becoming increasingly popular as buyers try to find ways to move away from expensive traditional properties.
In a modular home, different elements of the building are constructed in a factory, then taken to the building site to be joined up in order to create a complete home.
Modularesi says that the phrase "modern methods of construction (MMC)" had a specific meaning when the government was trying to increase the take-up of non conventional homes. https://www.modularesi.com/affordable-modular-offsite-mmc-housing-systems/
Now however it has been widely adopted as a convenient shorthand for all forms of non-conventional construction.
Offsite MMC has been used by commercial organisations like hotels and restaurants for years. Recently it has become more popular in the housing market too.
There are a number of benefits to offsite methods, including the ease of quality control and monitoring. In addition to this, workforce training and management is easier. https://www.modularesi.com/vrc-homes-bopas-hybrid-modular-construction/
Another key benefit is that there is less inconvenience for neighbours, and clients benefit from receiving their finished property more quickly.
Modularesi launched their new guide for clients considering affordable approaches to social modular housing. https://www.modularesi.com/
They state: "There are two types of modern methods of construction MMC for modular houses and apartments that can be built, the advantages of both are that the construction time can be up to 50% less time than building traditionally, because of the time saving it should save money on project finance costs unless you are lucky enough to have the money to build your own house or development."
Full details of the new guide can be found on the URLs above. https://www.modularesi.com/contact-us-for-modular-housing/
Release ID: 88944659