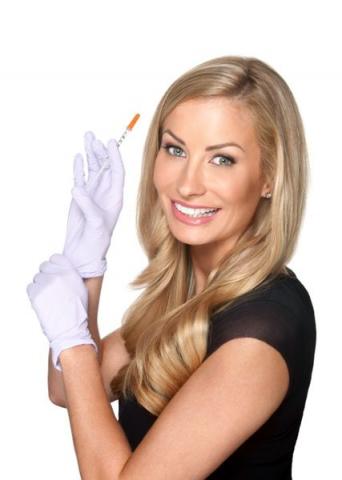 - November 27, 2020 /NewsNetwork/ —
A med spa in West University Place of Houston, has launched dermal fillers for the lips, chin, and cheeks. The treatments offer an affordable alternative to cosmetic surgery. They are safe and minimally-invasive and require very little recovery time.
For more details and to book an appointment, see https://www.bcrnaesthetics.com/book-now
The launch of these updated treatments gives residents in West University Place the opportunity to have their lips, chins, and cheeks beautified before the holidays. The practice has had years of experience in the administration of facial treatments. Patients can be confident of excellent results in this safe and professional facility.
The treatments for the lips give women with thinning lips a pout appearance. This look is in keeping with the current fashion trends and is the desired result with the dermal filler treatments available at BCRN Aesthetics. Lip fillers usually last around 9 – 12 months, although each client is different.
BCRN Aesthetics has also updated their treatment procedure for the chin. They now include the jaw area, with the final result being a more defined and sculpted look. They inject dermal filler using the cannula and needle methodology.
Older clients who have a jowl are booking this treatment to create a tight and youthful-looking chin area. Younger patients have utilizing this treatment to balance a profile and beautify their overall appearance.
The treatment involves a tiny entrance point where the dermal filler is sent through a blunt plastic tube inserted under the skin. This method protects veins and arteries and is safer than the traditional needle method. For further information and details about these and other aesthetic treatments see https://marketersmedia.com/west-university-houston-tx-cheek-chin-lip-fillers-med-spa-services-launched/88980448
BCRN Aesthetics has also updated its treatments of the cheeks. Hyaluronic acid dermal fillers are injected into the cheek to replace lost volume. This treatment results in a slimmer and defined face. The treatment can lift and soften the entire face at the same time. Some clients choose to add more dermal filler to their cheeks to achieve a more glamorous look. This procedure is relatively pain-free and can lasts up to 12 months.
The launch of pre-holiday treatments of the lips, chin, and cheeks is designed to help residents of West University Place, River Oaks, Upper Kirby, Uptown, and Midtown achieve maximum beauty.
For further information about this and other services, see https://marketersmedia.com/west-university-place-tx-dermal-fillers-for-lips-and-cheeks-services-launched/88974779
Release ID: 88987491