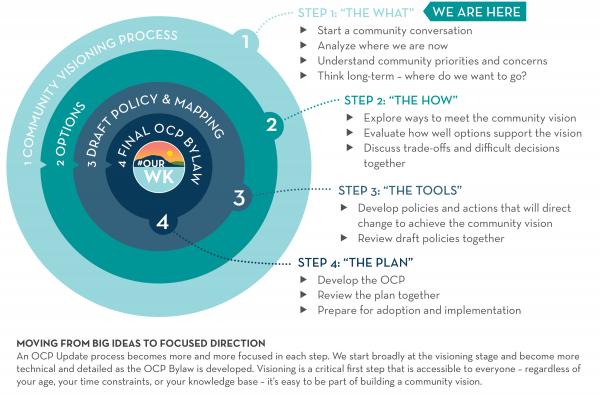 - August 6, 2020 /PressCable/ —
West Kelowna is a growing community. With neighbourhoods like the Tallus Ridge residential community, and commercial projects like the new Marriott Hotel, there's a lot happening in the central Okanagan.
First and foremost, the City of West Kelowna has a plan. The official community plan for West Kelowna is currently being updated in order to align with the needs of the growing city. It's also specifically engineered to take into account the opinions of the community and how a centralized vision can be created as a result.
"An OCP Update process starts big and becomes more and more focused in each step of the journey," states the City of West Kelowna website. "We start broadly at the community visioning stage, where we are now, and become more focused and detailed as the OCP is developed. Community visioning is a critical first step that is easy for everyone to join – no matter your age or your time constraints – you can tell us what matters to you and help build a collective vision for the future."
While the process is currently only at the first stage—the visioning process—the end goal is to have an updated official community plan that can be adopted and implemented to the betterment of the community as a whole.
COVID-19 put a damper on the planning process, but headway is still being made thanks to alterations made to the initial process: "Original plans were to be out in the community meeting at events, but in the meantime we have shifted to online engagement, and while we understand this is not for everyone, we are looking for ways to make it easy to get involved."
Progressive thinking isn't new to West Kelowna and many neighbourhoods, Tallus Ridge included, have made their own steps to make improvements that align with the vision of the community. Tallus Ridge is dedicated to preserving as much green space as possible and ensuring residents can enjoy the natural elements of the community as it develops.
The next step for West Kelowna will be exploring and evaluating how to meet the community vision.
Release ID: 88971580