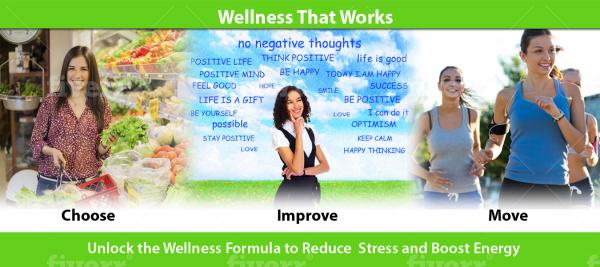 - April 16, 2020 /PressCable/ —
Wellness and Stress Resolution Specialist, Celine Healy has launched her personal development blog. The site was designed to help women improve their self-esteem and self-concept.
Details on the blog are found at https://www.wellnessthatworks.com.au
The Wellness That Works blog focuses on taking a holistic approach to personal growth, self-development, and self-improvement. According to Healy, there are various ways to achieve personal growth, development, and improvement.
It is believed that stress is at the basis of all failure, non-success, dis-ease, and disease. Given that women are constantly faced are different forms of stress on a regular; be it hormonal, emotional or otherwise; the recently launched blog, and the wellness formulas contained therein, was created with them in mind.
The articles on the site vary and the blog also includes finding and utilising natural remedies, methods, and strategies for dealing with the stress factors in life. The focus of the articles is the idea that people, women, in particular, need to "let go" of those issues/beliefs/things hindering their progress and success.
It is a fact that in order to achieve growth/development one needs to be well physically, mentally, emotionally, and spiritually. Wellness That Works details the steps to achieving each of these levels.
The steps include: repairing the physiology, releasing underlying issues that cause stress, renewing physicality at the cellular level, recreating of the self (i.e., finding out the authentic self so that one can move towards the true path), and reclaiming meaningful goals once the previous paths have been cleared.
"Underlying the concept of stress is the notion that there are limiting negative beliefs, attitudes, behaviours, coping strategies and habits that hold people back from achieving the things they desire, their goals," Healy said. The name, Wellness That Works was coined based on the site's recommendations being scientifically researched, tested, and proven to work.
Interested persons can access the blog via the aforementioned website.
Release ID: 88953545