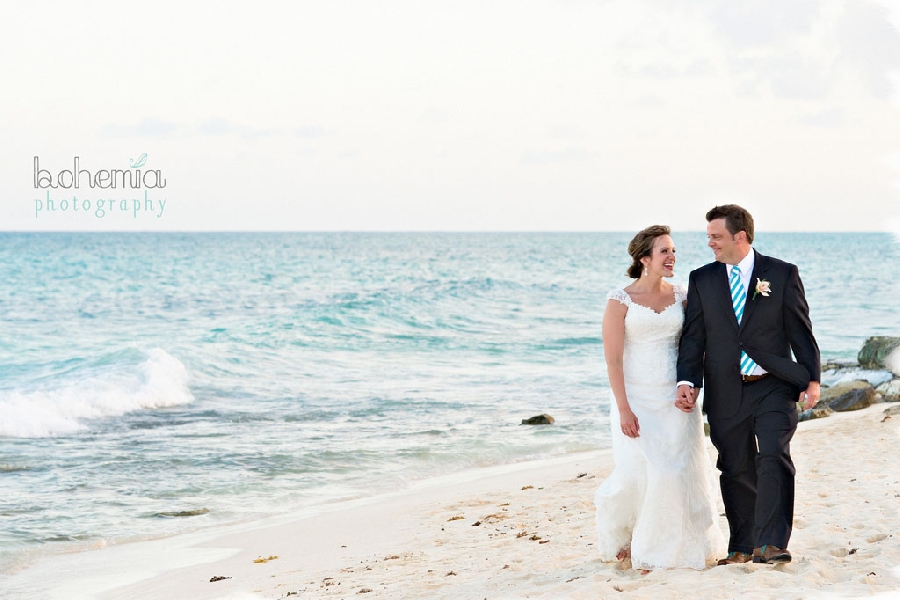 - January 7, 2015 /PressCable/ —
Playa del Carmen, Mexico – January 6, 2015 – The wedding industry is booming on the tropical beaches of Mexico. According to www.theknot.com, 24 percent of U.S. brides and grooms are opting for destination weddings and Mexico has emerged as the clear winner. There are nearly 40,000 destination weddings in Mexico each year creating a demand for new resorts, more wedding photographers and wedding planners. The 80 miles of white sand and turquoise coastline known as the Mayan Riviera, has seen this industry soar in recent years, with Playa del Carmen being in the center of the boom. American expats, including Misti and Colin Cooke of Bohemia Photography, have been taking advantage of this opportunity by packing up their businesses and taking them south of the border to reap the benefits of this thriving industry. 
The average cost of a wedding in the U.S. has been slowly rising since the economic recession. Last year, wedding costs in the United States reached record-breaking numbers at nearly $30,000 per wedding; those numbers are not expected to decline. This has more brides and grooms looking southward as destination weddings in Mexico average at $15,000 for the couple's costs.With the benefits of beautiful scenery, all-inclusive food and drinks, and easy wedding planning, the less stress and more cost-effective options of destination weddings are huge incentives for the newly engaged.
Enter Misti and Colin Cooke, owners of www.bohemia-photography.com, two American expats from Tulsa, Okla. who took the leap to Playa del Carmen,Mexico in 2013 for a chance at growing their photography business. "With the constant warm weather, we saw the opportunity for being a part of a year-round wedding industry. You just can't get that consistency with most locations in the United States." said Colin. In the United States, most weddings take place in June or September, however Mexico's wedding season is seemingly never ending. 
On moving to Mexico and if it was worth it, Misti stated,"It wasn't easy at first. There was a huge learning curve to running a photography business in a new country and culture. We only took four suitcases of belongings and our two cats with us too. It has been great and we're growing our business here each year. It's been a dream come true." She added, "Our clients who get married here are so happy. It makes for a really nice work environment. Mexico is simply a fun and convenient place to have a wedding; it's also a beautiful backdrop for our wedding photography, which is an added bonus."
The region's wedding industry is predicted to increase even more with the addition of a second international airport in Tulum, Mexico in the near future.
Misti and Colin Cooke are the photographers and owners at Bohemia Photography and specialize in Mexico destination wedding photography. They can be reached at www.bohemia-photography.com,by email at bohemiaphotography@gmail.com or by phone at 1-918-671-0036. You can see more about them in this short video: http://youtu.be/vkTVax3MT4g
Release ID: 71671