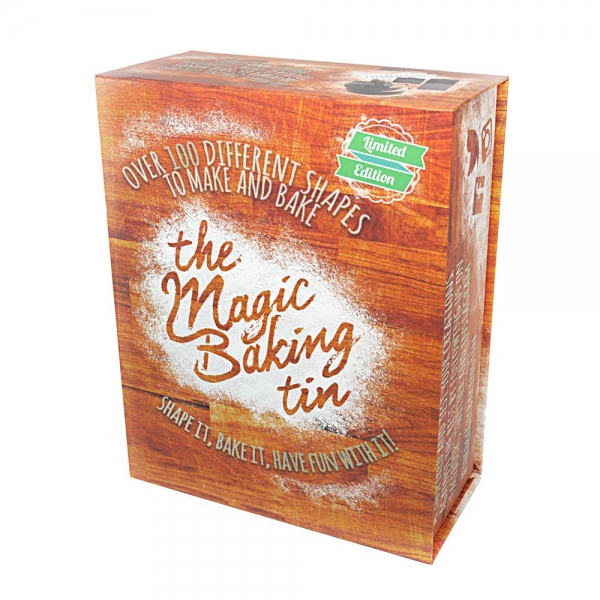 - April 14, 2016 /PressCable/ —
To coincide with The Magic Baking Tin launching onto Amazon UK yesterday, the brand new bakeware brand have relaunched their product website.
The website, previously just a simple base for the product, has now been enhanced to make it a font of information for customers. As the product doesn't currently come with a shape-making guide, the website serves this purpose. Pages upon pages of shapes are listed on the website, allowing customers to pick and choose the shapes that are best for them.
With over 200 shapes featured on the website, there is no limit to the amount of shapes that customers can make with The Magic Baking Tin.
"Our product is designed to offer our customers the most flexibility possible from a baking tin so we wanted our website to reflect that." said Mitchell, CEO of The Magic Baking Tin, "Each one of the shapes listed on our website has been put together by a member of our team so it is possible to make all of them! There are also many more shapes out there that we haven't tried yet and we welcome our customers to provide us with feedback on the shapes that they make."
The brand's relaunched website can be found here: http://www.themagicbakingtin.co.uk/
"Despite only launching The Magic Baking Tin onto Amazon UK yesterday, we have already seen an increase in our brand and product." Mitchell continued, "It's reassuring to know that our product serves a need that our customers have. We hope that many more people will discover the creativity that The Magic Baking Tin offers over the next few weeks."
The Magic Baking Tin is a family friendly product that allows the user to make 100s of shapes from just one tin. Alongside a variety of different shapes, the tin also makes conventional sized tins too.
The Magic Baking Tin is now available from Amazon UK: http://www.amazon.co.uk/Over-100-Cake-Baking-Tins/…
Release ID: 110540