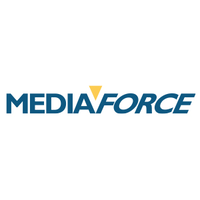 - March 19, 2021 /PressCable/ —
Digital Marketing Services , Website Management Services and Marketing Partner, Mediaforce have announced a strategic partnership going forward.
Full details on the partner can be viewed here: https://websitemanagementservices.ca/
The partnership will encompass Website Management Services in Toronto is proud to join Mediaforce.ca to grow and provide our existing clients the highest level of digital marketing services including PPC, SEO, Social Media, PR, Email Marketing and Secure Hosting. By partnering with Mediaforce.ca Website Management Services can access the tools and processes that Mediaforce has to expand our offering and educate our staff with industry leading results. .
In the near future, customers of both companies can expect the addition of WMS covering the Toronto and the GTA, to grow our Mediaforce locations to Toronto, Ottawa, Vancouver, New York and Los Angeles., By expanding our base we can offer more quality services and provide a complete omni channel marketing approach to help our clients on all levels. The growth of the company also allows this holistic marketing approach at a lower cost than most other nationally know marketing brands, with a 3.5 year clients retention length and increasing.
As part of a long-term strategy, the two companies hope to continue to build a strong foundation that allows us to keep on the leading edge and continually learning how to provide the best services and results for our clients.. When asked about the new joint venture, A VP from Website Management Services said, "In this day and age it's difficult to grow and add more resources and services, and we want the best for our existing clients. By joining the long standing Mediaforce.ca, we ensure a strong future for all existing and future clients."
Joe Bongiorno CEO Mediaforce is also excited about the venture, saying "Our partnership with Website Management Services and their team gives us more stability and helps provide broader coverage for US and Canada. We're integrating two amazing teams, so we're excited for what's to come."
Current and future customers are invited to learn more about the brand website and how they will benefit by visiting the website at https://mediaforce.ca.
About Website Management Services and Mediaforce
Website Management Services was founded in 2014 and serves the Digital Marketing Agency industry. Mediaforce was founded in 1999 and serves the Digital Marketing industry.
Release ID: 89001672