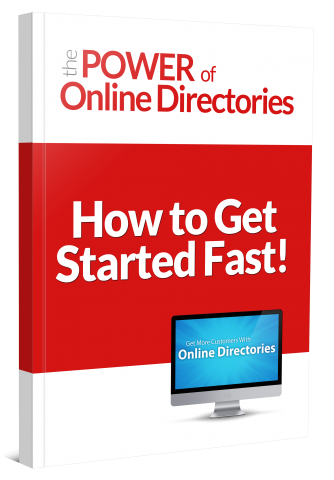 - February 27, 2017 /PressCable/ —
Targeted Lead Systems will be holding a free webinar online beginning February 27, 2017 on how to generate free traffic and leads called, "Increasing Traffic And Leads Using The Power Of Online Directories". This webinar will reveal the Top 15 Directories a business needs to be listed in and how to properly optimize a businesses listing in these directories. It will also provide and discuss information on the top online data aggregators, It will give businesses other options on how to get this the done while not taking any time away from day to day business activities.
People interested in attending this powerful webinar can register free at thepowerofonlinedirectories.com/podwebinar/pr.
At the end of this webinar, all in attendance will be able to go out and submit optimized listing submissions to the Top 15 Business Directories and Top Aggregators. There will also be a bonus training on creating a Facebook Business Page. In addition to the Facebook page bonus, everyone in attendance and who completed the webinar will be awarded several bonuses, including access to an unreleased web base marketing software.
To Check A Business's Online Visibility, Use The Free Tool: CLICK HERE
Attendees will also be given the opportunity to have Targeted Lead Systems provide their done-for-you Online Business Directory Listing and management Service at a reduced cost.
Watch The Sales Video Here: https://youtu.be/CzTG4ExjHJk
Leon C. Williams will be leading the presentation and says this webinar is a chance for people to hear from an industry leader on Internet Lead Generation on how to generate free traffic and increase their revenue using free and paid resources. They can ask questions and get information not readily available through other channels.
About Targeted Lead Systems
Targeted Lead Systems was founded in 2011 in its current form but has been operating in the lead generation realm since 2006 and serves both local and National businesses. Targeted Lead Systems designs, builds and implements online sales systems and funnels. the Internet Lead Generation industry. They are known for get their clients' phones to ring.
Release ID: 173259