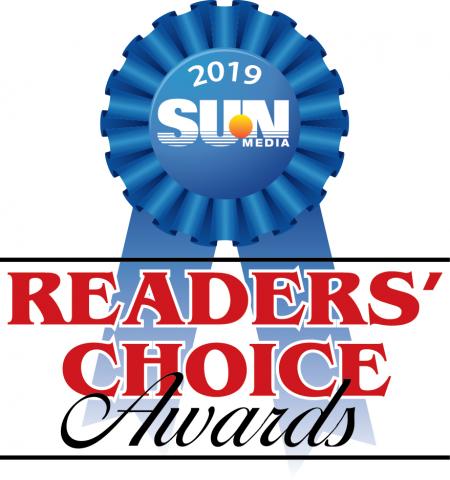 - February 21, 2019 /PressCable/ —
Readers of the Wayzata Sun Sailor have strong opinions about their likes and dislikes, but there was no debate about heaping praise – yet again – on Wayzata Home Laundry & Dry Cleaners. Survey-takers named this family-owned business as their favorite in the category.
This is the second year in the row that Wayzata Home Laundry & Dry Cleaners has received this award from the in-print and online news community-focused publication that serves Wayzata and surrounding areas. Readers also bestowed this award to them back in 2016.
The laundry service, centrally located on Wayzata Boulevard in the heart of the city, has served the Wayzata and Lake Minnetonka communities since 1955. The business was established husband-and-wife Pearl and Michael Dynan. Their son, Kevin Dynan, owns and runs the business today.
"We're grateful for this award because it comes from honest evaluation of our service," says Kevin Dynan. "The main reason we're able to offer this level of quality is because we're not like a growing number of places that outsource everything. We take pride in our work. We stake our reputation on it."
It's a business practice that Wayzata Home Laundry & Dry Cleaners has followed for more than six decades. "When you've been in business for that long," says Dynan, "you start to know generations of customers. And it doesn't surprise us that even after a more than 60 years, people still prefer the personalized service we offer."
The home laundry and dry cleaner again received high scores from readers for this old-fashioned service – and for new innovations such as a convenient 24-hour drop box. Readers also made note of the free pick-up and delivery service, which can be activated online. It features customizations such as starch and folding preferences, and even where you'd prefer to have your clothing left when it's ready.
The website also features a service area map, as well as monthly specials that are relevant to reader lifestyles and seasons, rather than what's convenient for business.
"We believe we're a favorite with the communities we serve because we have the right combination of what you expect from a laundry and dry cleaning service, plus a growing number of things you wish they'd provide," Dynan says. "Stains get removed. Zippers are fixed. But we go beyond that. We'll refresh your draperies. We'll clean your wedding or evening gowns. There's a comprehensive list of our services on the website, many of which you just won't find elsewhere. With very few exceptions, the things you leave in our care will never leave the premises."
About Wayzata Home Laundry & Dry Cleaners: Wayzata Home Laundry & Dry Cleaners has been serving the Wayzata and Lake Minnetonka communities since 1955. It is a full-service cleaner, offering dry cleaning, shirt laundry, tailoring and alterations, household good cleaning, and wash/dry/fold services. The family-owned business offers free pick-up and delivery service, as well as a 24-hour drop-off at their convenient Wayzata Boulevard location.
Release ID: 484404