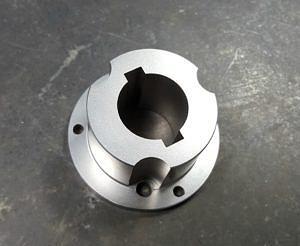 - October 2, 2020 /NewsNetwork/ —
CAM Technologies, Inc. has announced their upgraded wire EDM service in the Waukesha, Wisconsin area. They offer their local customers expert and high-quality metalworking services using electrical discharge machining.
More information is available at http://www.camtechnologiesinc.com
EDM is a procedure through which intricate designs are carved in metal by electrical erosion. This technology removes material from a conductive workpiece using an electric current. It is particularly useful for materials that are hard to machine or need highly detailed work. CAM Technologies offers these services with the highest standards throughout Waukesha and Milwaukee.
Also known as wire erosion, spark eroding, spark machining, or wire burning, EDM is increasingly being used in a wide range of industries, from stamping dies to medical and aerospace. With more than 30 years of experience in the industry, CAM Technologies guarantees top-notch quality and fast services.
They have recently expanded their facility by adding 6,000 square feet of space to streamline their services even more. With their 12 state-of-the-art and efficient wire EDMs and 2 EDM micro hole drilling stations, they ensure that their projects are completed without delays. Customers can rely on their friendly consultation and services since they are a small facility capable of working closely with their clients, helping them through every stage of the work.
Despite their small scale, they can take large-scale projects and finish them in the least amount of time, with the ability to run 24 hours a day, every day of the week.
Their wire EDM technology can cut all types of conductive material, both soft and hard, allowing them to provide a whole range of customizable services. And EDM micro hole drilling is used to create precise drilling solutions for single prototypes, small product sets, and large production runs.
Their remarkably broad range of services includes punches and buttons, keyways, and cutters as well as automotive and motorcycle components, progressive stamping dies, medical devices, and even aerospace parts.
More information is available at the link above.
Release ID: 88979376