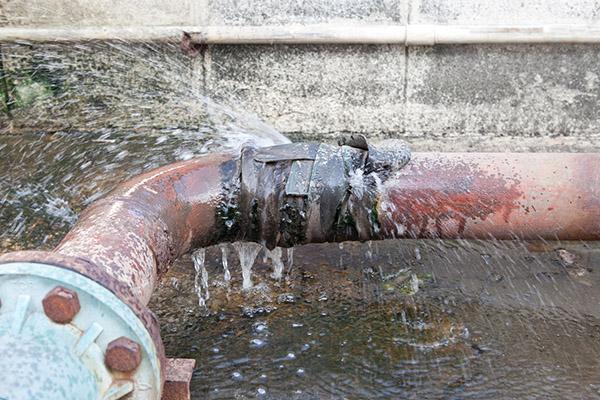 - June 24, 2020 /PressCable/ —
Water Leak Protection, Detection, Alerts Grocery Stores, Super Markets. Proprietary Water Technology Announced by Water Pilot LLC
Water Pilot, LLC has announced a new technology aimed at helping grocery stores and supermarkets detect water leaks and provide alerts and protection against future leaks. Grocery stores and supermarkets typically use a large amount of water each day. From the kitchens to the bathrooms to the cleaning of fruits and vegetables, water is a large expense for most stores. This is just one reason why it's essential for any grocery store or supermarket manager to be able to detect leaks in the plumbing as quickly as possible. Learn more about Water Pilot here https://gowaterpilot.com/water-leak-protection-detection-alerts-grocery-stores-super-markets/
The Water Pilot is installed directly within your existing water system, where it monitors the store's water usage. If the Water Pilot detects any issues with water pressure, it can alert connected smart devices, letting the store manager know about the problem.
The Water Pilot is made from medical-grade 316 stainless steel and an NSF 61 certified device. It is perfectly safe to have it installed within your water system and it will last you a long time.
In addition to providing alerts about potential problems, the Water Pilot also improves the accuracy of the water meter. Most water meters are unable to tell the difference between water passing through the pipes and air. This is an issue because most water systems have pockets of air trapped inside. The end result is that grocery stores and supermarkets are paying more for their water than they need to. See how it works here https://gowaterpilot.com/how-it-works/
The Water Pilot solves this problem by compressing air pockets before they hit the water meter. They can then pass through the meter without registering so that the water meter only measures the volume of water passing through.
When the water pressure within a system is not optimized, it can lead to quality issues throughout the system along with damage. By optimizing the water pressure throughout the system, you can cut back on the need for repairs within your supermarket or grocery store.
Between being able to address repairs more quickly because of real-time alerts, cutting back on the need for repairs at all, and improving the accuracy of your water meter, the Water Pilot can save your supermarket or grocery store a substantial amount of money. In some case studies, businesses were able to save hundreds, sometimes thousands, of dollars in a single month. See case studies https://gowaterpilot.com/case-studies/
Store managers or owners interested in getting started should contact Water Pilot, LLC by calling 970-379-9007 They will provide you with an estimate as to how much you can save with the Water Pilot and installation is free. Should your savings not live up to the provided estimate, or if you are unhappy with the Water Pilot, there is a full 60-day money-back guarantee.
Release ID: 88965379