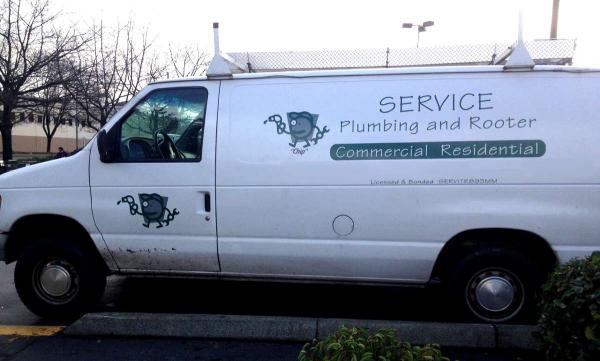 - November 15, 2020 /PressCable/ —
Service Plumbing and Systems, a Washington-based plumbing contractor company with more than 20 years in the business, has been enabling its customers to rest easy knowing their gas pipelines are up to spec, stressing to its large client base the importance of carrying out inspections and repairs in order to avoid fires.
"Natural gas or propane is a highly combustible and flammable substance that can easily catch fire, and even a small gas leak can result in a massive explosion that can cause serious damage to life and property," explains Kevin Caley, owner of Service Plumbing and Systems. "We have been stressing to our valued customer base that it is always better to hire a professional plumber to take care of the gas pipelines in their home in order to prevent any serious problem resulting from gas leaks.
"To this end, Service Plumbing and Systems dispatches our reliable plumbing experts the moment a customer reports any leak or gas issue that he or she may be facing. These professional services encompass emergency gas plumbing response solutions, further adding to customers' peace of mind."
For more information visit https://serviceplumbingtacoma.com/
According to Caley and other Service Plumbing Tacoma representatives, there are a few different ways homeowners can detect a gas line leak, including the smell of gas in the air, feelings of unnatural lightheadedness or dizziness – remedied once an individual is outdoors – and black/brown splotches on the home's appliances.
"If a customer is suspecting there may be a gas leak in his or her home, we have multiple methods and techniques to accurately pinpoint where it may be coming from within a pipeline," adds Caley. "Our specialists quickly isolate the suspected area and then carry out an inspection of the gas pipeline fittings, ultimately determining the source of the leak. Once the spot has been detected, they suggest some methods and means of rectifying the problem to the homeowner."
Service Plumbing techs also use a unique pressure gauge to test the gas system in order to determine if there's any leakage, all before moving on to pump air into the gas system and the pipe to see what's at fault or whether the pipe is leaking. During this process, the technician keeps an eye on the gauge to know if it's moving or not, and if it isn't, this is a good sign that the pipeline contains no leaks; on the other hand, if there is an issue with the gas system or the gas pipelines, Service Plumbing and Systems' experienced staff boast the required knowledge and skill to complete a proper gas line inspection and carry out repairs.
"We also stress to customers that if a tiny gas leak is not attended to, it can dig a deep hole in their pockets, as well, because their gas bills will surge quite dramatically," concludes Caley.
Since its inception, Service Plumbing and Systems has specialized in providing the highest quality residential and commercial plumbing services to the Lakewood, Auburn, Gig Harbor and South Seattle communities. The company offers everything from water heater repair and water heater installation to plumbing fixtures, bathroom remodeling, water lines service and more.
Service Plumbing and Systems is located at 1613 112th Street S, Tacoma WA and can be reached by calling (253) 777-4525. For more information visit their above mentioned website.
Release ID: 88985753