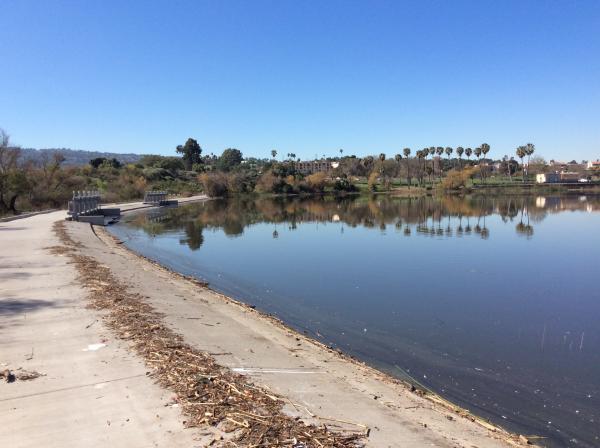 - January 16, 2020 /PressCable/ —
DK Environment has launched a mission to keep ponds and lakes safe and fun. Dave, the owner, has spent the last 35 years mastering the skill and art of keeping ponds and lakes free of bugs, clogged channels and open so that people can enjoy fishing, swimming, and boating.
For more information see http://dkenvironmental.com
DK Environments launch of the mission to keep lakes and ponds safe and fun was prompted after reports of the West Nile and Zika Virus had invaded the companies area. While they have been in the aquatic management business for 35 years this invasion brought a defined mission to the company.
Ponds and lakes can easily become overcome by common weeds and plants that choke all the fun, beauty and usefulness out of these bodies of water. DK Environment has the equipment and skill to keep these critical assets safe and available for their owners.
DK Environmental three-part mission is eliminating the most common issue one faces with a pond or lake. The first is probably the most dangerous. It's the threat of the West Nile & Zika Virus. If a property owner has no access to their lake or pond then they have no control which can lead to health problems and even loss of life. DK Environmental specializes in creating open water so Mosquito Vector Control can do their jobs.
The second part of the mission DK Environmental hopes to put in place is helping the area with flood control. If a pond or lake has clogged channels millions of dollars in damage and maybe even loss of life can occur. The company through regular maintenance creates open water so stormwater can flow.
Last but not least DK Environmental is dedicated to recreation. With access to a lake or pond, people expect to be able to enjoy fishing, boating, swimming, skiing, and picnicking. Dave and crew specialize in making aquatic weed problems go away so owners can enjoy the water.
This mission is accomplished by extremely specialized equipment that may be viewed on the website. The equipment is called Amphibious aquatic maintenance equipment.
For small ponds, they own and maintain Small Amphibious Aquatic Maintenance Equipment. This equipment is effective in the following operations: aquatic weed removal, pondweed removal, lake weed removal, cattail removal, tule removal, algae removal, aquatic weed harvesting, pondweed harvesting, lake weed harvesting, sediment removal, dredging, wetland construction.
DK Environmental serves Northern California in Walnut Creek, Lafayette, Pleasant Hill, Concord, Danville, Martinez, Bay Point, Antioch, Pittsburg and Bay Point. During the launch, they are providing free quotes for any needs a pond or lake owner may have as spring approaches.
For further information see the above URL or call 925-935-4200
Release ID: 88943006