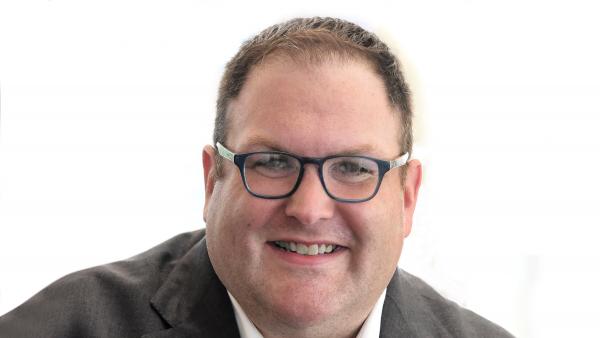 - January 13, 2021 /PressCable/ —
NEW YORK, January 13 – The healthcare system seemed to have reached its pinnacle on COVID-19 battle with the vaccine approved last year, but to assure seamless inoculation of mass individuals is another mountain to climb.
Etan Walls, principal of Strong Walls Consulting, kept an eye on healthcare organizations' pandemic response and the progress it had along the way. The act of heroism of workers in hospitals, all sizes of healthcare organizations, urgent care, inpatient, outpatient, and telemedicine was highlighted in this time of health crisis. The hazards they face head-on in looking after their patients did not pass unnoticed.
The workers and their sacrifices are not the sole focus of attention, but also the dark reality in the healthcare system. "At a bare minimum, the lack of basic supplies, engaged staff, or needed ICU beds, the pandemic has cast a bright light on the warts that exist in our fractured system," Mr. Walls said.
He said that the arrival of an FDA Emergency Use Approval of a vaccine for COVID-19 had brought hope to the people. While it was clear that this vaccine would take time to be mass-produced, people believe that six months would be enough for smooth and structured distribution.
"With an approval of one vaccine in hand, another soon to follow, and a promise to vaccinate 20 million people by the end of the year, our nation and the world could envision that the end was near," he said.
Before 2020 concluded, people thought they saw the end of the tunnel as doses of vaccines were carried by UPS and FedEx trucks out of vaccine manufacturing facilities. Soon after, patients across the country were administered with COVID-19 vaccine.
But the vaccine rollout did not go seamlessly as problems were encountered from the storing and administering process, and even with public acceptance. Mr. Walls, equipped with a wealth of experience in achieving operational success, suggested changes to eliminate the vaccination rollout difficulties.
"We need organizations who have experience in large scale distribution, administration, space, and who have the trust of the people," he stressed.
He said Amazon and Walmart could do the job in the distribution aspect, being logistics bodies knowledgeable in handling vaccine decliners or those who refuse to receive the COVID-19 vaccine.
Mr. Walls said occupational medicine organizations, urgent cares, and pharmacies can be tapped to vaccinate people. This will not strain independent physician groups currently in the vaccine administration frontline as hospitals prioritize their staff.
Space for the vaccination is not a problem as sports stadiums can be utilized with permission of professional sports leagues, and with the help of employers, religious and community groups in the organization process, he said.
Mr. Walls said existing technology companies could also lend a helping hand through developing a user-friendly platform that can be used for sign-up, scheduling and reporting.
With the green light, he said every child at public or private schools can be vaccinated simultaneously.
"We have the knowledge, tools, and resources, let's activate them," he added.
Apart from revealing individual heroism and the predicaments in the healthcare system, the global health crisis also puts another aspect in the spotlight: the power of unity and cooperation.
"The phrase "we're all in this together" has never been more appropriate. A true coalition of private companies, Federal and local governments should be able to coordinate this process more efficiently," he said.
The battle against this pandemic will also be won with the help of average citizens who continue to abide by anti-virus measures like wearing a mask, washing of hands, and observing safe physical distance, Mr. Walls said.
Mr. Walls is known to possess a progressive aptitude for business process mapping, organizational change management, strategic planning, and compliance.
Apart from serving as principal of Strong Walls Consulting, https://www.strongwallsconsulting.com/, Mr. Walls became an administrative leader of the largest independent pediatric group in the country. During his time, the group was able to double their size and revenue, while building a national management services organization. This role was preceded by roles within large healthcare organizations, healthcare IT firms, and financial firms.
Among other volunteer positions, Mr. Walls served as president of the Centricity Healthcare User Group (CHUG), mentor at Blueprint Health, as well as advisor to countless healthcare technology startups.
He gained his Bachelor of Science in Information Systems degree from Yeshiva University.
Release ID: 88993321