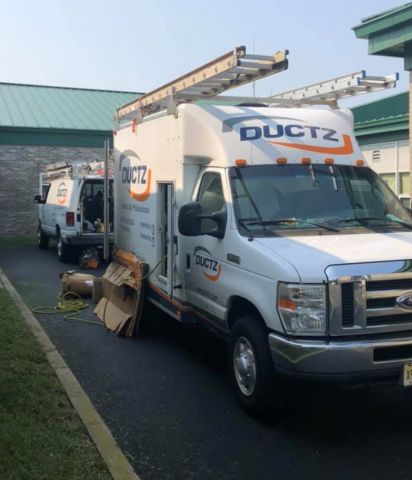 - November 7, 2020 /NewsNetwork/ —
DUCTZ of Monmouth and Central Jersey, a HVAC cleaning and restoration company based in Wall Township, New Jersey, announced the availability of a new UV light installation service. The HVAC air purification system uses UV light to remove contaminants such as viruses, germs and chemical vapors, which escape standard HVAC air filters.
More details can be found at https://www.ductz.com/residential/uv-light-purification.
The newly announced service aims to respond to the increased demand for high-quality indoor air purification solutions, as individuals throughout the world are looking for ways to reduce the risk of potential viral contamination.
DUCTZ uses the Patriot Carbon system to help clients effectively filter out both biological and chemical contaminants. A combination of UV-C light and activated carbon cells, the system offers high levels of contaminant reduction while eliminating the risk of ozone production.
The system is available for both residential and commercial clients, and provides a series of important benefits. Patriot Carbon purifies indoor air, neutralizes odors, eliminates mold, bacteria and viruses, and inhibits HVAC mold growth.
The company explains that the design of the system makes it highly reliable and maintenance-free, since the carbon cells are self-cleaning.
To ensure high standards of satisfaction, the company offers a lifetime warranty on all new Patriot Carbon systems
(unit equipment only – UV bulbs need to be changed regularly by DUCTZ).
With the latest announcement, the Monmouth Air Duct Cleaning and HVAC Restoration company continues to expand its range of high-quality services for clients throughout central New Jersey.
Founded in 2002, the company specializes in air duct cleaning and HVAC restoration services for commercial, residential, municipal and healthcare clients. DUCTZ adheres strictly to the latest NADCA and ACCA standards, as well as the EPA guidelines.
A satisfied client said: "These young men were efficient, effective and personable. They tried to minimize any inconvenience to me and lifted an item I needed help with. Even though I was called for an appointment due to a HomeAdvisor search, I said yes because my HVAC service person mentioned them when I asked about cleaning. I'd definitely recommend their services!"
If you are interested in learning more or requesting service, please visit: https://www.ductz.com/monmouth-central-nj/ or call: (732) 256-9194.
Release ID: 88984603