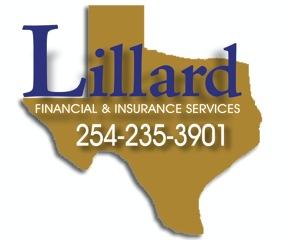 - August 28, 2018 /NewsNetwork/ —
Lillard Financial and Insurance Services, based in Waco, TX, has announced they can help clients with its free final expense planning service. The company offers legacy planning and expert final expense insurance advice and policies, representing a great alternative to traditional life insurance policies.
More information can be found at: https://lillardinsuranceservices.com/final-expense-insurance
The site explains that final expense insurance has become a viable alternative to traditional life insurance policies for many families, and can provide peace of mind when the worst happens.
It is a type of coverage that is usually sold to seniors looking for life insurance, and can come in a number of different forms. The primary focus is to pay off items like the cost of a funeral, the burial, and other related costs, making the job easier for loved ones and family members.
There are a number of reasons to consider final expense insurance, and one of the primary among them is the fact that there will be funds available for paying off the insured's funeral and other expenses.
It can also supplement other life insurance coverage, which can be beneficial when these other policies are earmarked for paying off something else – like providing the surviving spouse with ongoing income.
With funeral costs rising every year to the point that the average cost in the US now costs over $10,000, it can be hugely beneficial to the family to have final expense life insurance as an option.
This is because the balance of the funeral is often due at the time of the service, when the family don't want to be thinking about money at all. What's more, many families simply don't have the funds required to pay the necessary fees.
Lillard Financial and Insurance Services can help interested parties to find the best rates. It offers a range of tips and guidance, noting that it's important to shop many different companies, find the right type of plan, and look for reviews before making a final decision.
Full details can be found on the URL above.
Release ID: 398839