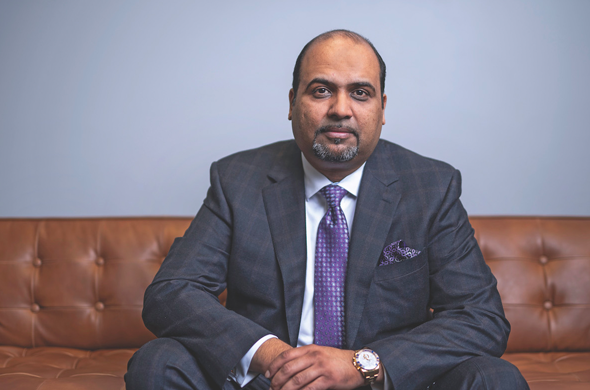 - April 29, 2021 /PressCable/ —
The founder of VoxxLife, a wellness technology company that develops socks and insoles, has released details of his journey to groundbreaking neurotechnology and how he discovered and built the power of Human Performance Technology. Jay Dhaliwal founded VoxxLife under the Japanese principle of "Ikagai", which translates to a person's "reason for being" and encompasses the key to happiness in life.
More information can be found at https://voxxlife.com/voxxlife-ceo-featured-in-ceo-magazine
Jay Dhaliwal founded VoxxLife products by combining the best of modern technology with decades of research in neuromuscular science to help people achieve their wellness goals. His products offer a drug-free solution for pain relief and recovery.
VoxxLife offers Human Performance Technology products with special tactile patterns that activate neuroreceptors to reduce aches and pains. When neuroreceptors on people's feet and arms come in contact with the HPT pattern, a neuro response is triggered which sends information to the central nervous system.
When Jay Dhaliwal was a young teenager, his mother was diagnosed with multiple sclerosis, which was a disease that caused the immune system to attack its own nerves and disrupt signals between the brain and body. Jay spent decades working to find an effective way to help his mother and the millions of people who fight against this disease.
In 2008, Jay met with neuromuscular scientists who were looking to treat temporomandibular joint disorders. They had developed an orthotic solution to alleviate the pain. The non-electrical and non-chemical way to generate a neural response was fascinating for him and led him to research ways the body could respond to neural stimulation. He then discovered cutting-edge brainstem research, which highlighted the importance of achieving brainstem homeostasis to improve brain functionality.
After a six-year journey of implementation and observation, Jay and his team were able to develop vibrotactile patterns that could activate skin receptors to trigger a neuro response. His products help people's health and wellness through enhanced pain management, better postural stability, balance, and increased mobility.
A satisfied customer said: "After wearing the neuro socks for two days, my back pain and sciatica went away completely. I can now sit and stand without pinching nerves."
Interested parties can find more information by visiting https://voxxlife.com
Release ID: 89008667