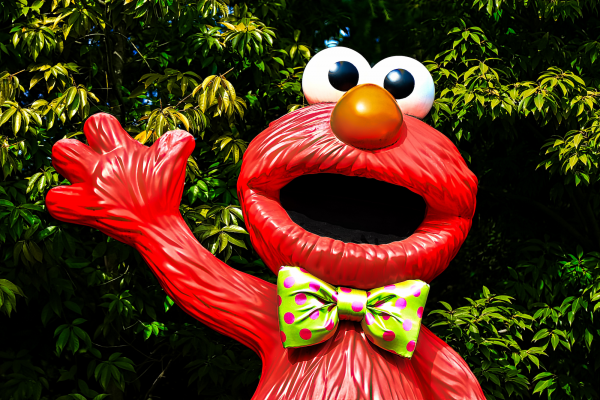 London,Canada - September 12, 2022 /PressCable/ —
In its newly released report, Voices explains the importance of voice actors in building the popularity of the Sesame Street character known as Elmo.
More information is available at https://www.voices.com/blog/who-is-the-voice-of-elmo
The latest report explains that the furry red monster with toddler mannerisms, now known as Elmo, was intended to be a background character and did not even have a name when he first appeared in Sesame Street's 11th season in 1980.
Voices notes that Elmo's rise in popularity happened after he finally got the name Elmo in 1984. With his friendly behavior, he soon became a favorite of children all over the world.
As explained in the report, voice actor Kevin Clash joined Sesame Street as a puppeteer in 1984 and soon became the voice of Elmo, making this muppet that speaks about himself in the third person with a falsetto voice one of the most recognizable muppets.
In 2012, Sesame Street's Ryan Dillon took over from Clash as the voice of Elmo. Although Dillon is still Elmo's voice, many voice actors and celebrities have informally performed as Elmo over the years; many voice actors also have their own impression of this muppet in their repertoire.
YouTube and other video platforms have many clips featuring Elmo with his happy character and falsetto voice, Voices adds.
Because of his popularity, Elmo frequently appears in skits designed to educate children. For instance, Tango, a new character on Sesame Street, was paired with Elmo to teach children about caring for animals and being a good pet owner.
In a skit with muppets Wes and Mr. Elijah, Elmo also asks questions about race to help children understand this complex issue. Elmo has also been teamed up with Adam Sandler to write a song, as well as with Michelle Obama to educate together children about healthy eating habits.
A popular segment on Sesame Street shows Elmo learning and teaching a sign language word of the day.
Elmo says, "Elmo thinks it's important to be kind because if you're kind to somebody, then they'll be kind to somebody, and it goes on and on and on."
Voices is a marketplace that matches voice actors with music and film producers, translation professionals, and other talents. More than 2 million people voice actors are on the platform.
Interested parties can find more information at https://www.voices.com/blog/who-is-the-voice-of-elmo
Contact Info:
Name: Tara Parachuk
Email: Send Email
Organization: Voices
Address: 100 Dundas St Suite 700, London, Ontario N6A 5B6, Canada
Website: https://www.voices.com/

Release ID: 89080954