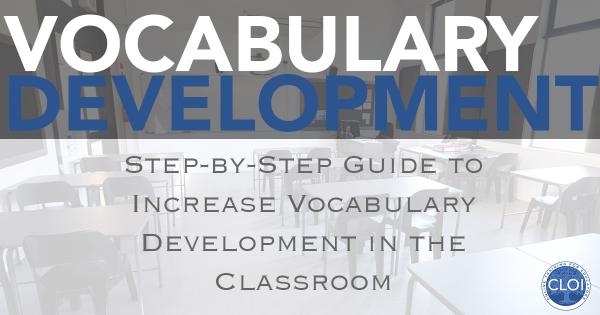 - March 12, 2019 /PressCable/ —
Commonwealth Learning Online Institute launched their systematic guide to improving and building vocabulary across all ages. The guide is focused on a two-step method of teaching new words to a student.
For more information visit their website at https://cloiedu.com
A strong and extensive vocabulary is an advantage in every field and at every stage of life. A person who is able to communicate in a clear, interesting, and concise manner will always have a willing and positive audience. In this regard, a good vocabulary is as essential as good grammar.
The best way of Improving vocabulary has been the subject of much debate by educators across the world. In every subject, be it mathematics, science or anything else, new words are being constantly added to a person s existing vocabulary. According to the Commonwealth Learning Online Institute, there are two ways to systematically build vocabulary.
The first method is to teach the student the meaning of a word in all the contexts in which it can be used. So whether he or she encounters the word in the field of economics, science, literature, medicine etc., the meaning is never unknown. This allows the student to make use of a richer vocabulary base in different fields.
The second vocabulary building technique teaches words from different dimensions. After having learned a word, and the student is able to compare, associate, analyze, apply, and even argue for or against the word. In this way, the meaning and the application is firmly embedded in the mind of the learner.
Commonwealth Learning Online Institute is firmly committed to providing high-quality online learning resources from PreK right up to grade 12. They offer various courses in reading, writing, materials for students with disabilities and various other literacy courses. They offer courses that are facilitated by tutors and also courses that can be done entirely at the pace of the student
For more information visit their website given above at http://www.commlearnonline.com or by calling 866 732 3684.
Release ID: 491016