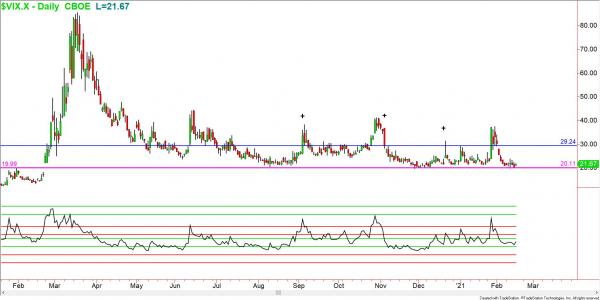 - February 23, 2021 /PressCable/ —
A financial analyst and author has launched a report designed to help traders read the broader US market averages through the VIX, also known as the CBOE Volatility Index (VIX Index). It can be used as an indicator to determine levels of fear within the markets.
Find out more at https://www.himareddy.com
The report from Hima Reddy Enterprises states that looking at the VIX during quiet but important junctures will help traders to better prepare for the future. For instance, when the VIX is low, the broad markets are generally rising, which is a trend currently happening.
Reading market data from the past 12 months reveals that there has been a complete cycle of volatility as the figures revealed in February 2021 are comparable to the highs recorded in January 2020.
If the VIX stabilizes at its current level and then moves higher, that could indicate a shift within the broader market and a lower than predicted fall. Traders can benefit from monitoring the VIX if they have long-term positions open and want to protect their assets from losses.
This is because it can provide insight into bearish versus bullish market trends and the wider economy in general. Report author, Hima Reddy, explains that timing is crucial for traders, which is why she has developed forecasting tools for the VIX as well as broad markets, commodities, forex, and tech stocks.
The analysis from February is crucial as it may indicate whether the VIX will move higher or lower ahead of the next forecast. Individuals watching the markets closely will be aware that although there is talk of economic recovery post-pandemic, there are also discussions surrounding a potential stock market crash.
A spokesperson said: "Assessing the VIX is an important point for making sure you capture the most profit on any long position – making sure you are ready to stand back if the uptrend in the broad market starts to wane."
"And then potentially – depending on your market approach – being able to take advantage of any downside in the broad market that might occur if the VIX moves up," they added.
Interested parties are encouraged to visit the link provided to find out more.
Release ID: 88998487