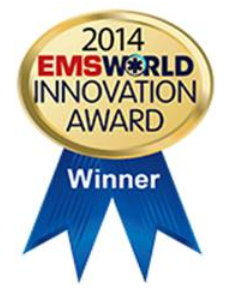 - August 18, 2015 /PressCable/ —
This user friendly, Life-Saving, In Case of Emergency (ICE) App takes emergency system apps to a whole new level. The Vital ICE App was designed with one focus in mind: providing EMS / First Responders with the critical information needed within seconds of contact with the patient.
Time saves lives in every critical medical emergency … and Vital ICE can provide that time! With "Vital ICE," Fire Departments, EMS and First Responders can quickly access vital medical information such as: health history, allergies, current medications and "ICE" Contacts.
With the Vital ICE app, smart phone users fill out a prompted series of medical questions for the family in regard to their medical history. The user is then able to store the questions for medical professionals to access in the event of incapacitation or inability to speak. The user friendly app utilizes a thorough format for smart phone users. In addition, Vital ICE App includes a list of 16 of the most common emergencies and what to do during such an event.
Watch the video here:
A substitute would be the Emergency App Lite which has minimal features and their pro version provides for information storage only. In contrast, Vital ICE is geared beyond information storage and medical information resource. Vital ICE's format tackles the "need to know" NOW communication for EMS first responders!
Vital ICE has numerous features such as: storing medical/insurance cards, medication, doctor appointment reminders and the feature known as "Contact my Emergency Contact Group." With one push of a button, a contact group would instantly be notified that an emergency situation is in progress for a certain individual. The contact group then notifies 911, a map is then generated to concerned contacts to show the GPS location of the individual in need of help.
Mobile phone users choose Vital ICE App (Winner of the 2014/15 EMS World Expo Innovation Award) for no charge because it can save more lives at home and abroad.
According to Vitalboard's visionary, Frank Hastings' goal is to have the Vital ICE app downloaded by the majority of the population that utilize smart phones. This can prevent the unnecessary loss of a life (both Domestically and Internationally). The loss of life can be prevented in most situations, when a life saving app provides the timely response. This communication system is "Vital" knowledge needed to save lives effectively in an expedient manner.
To download Vital ICE App at no charge, go to your mobile phone market place or go to www.vitalboards.com for more information.
Release ID: 88786