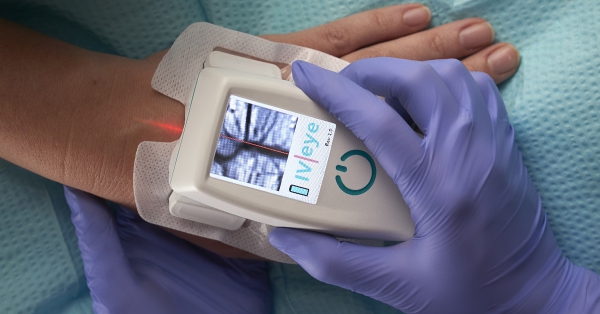 - September 14, 2017 /PressCable/ —
Vitacon US will demonstrate the IV-eye portable vein finder during the Association for Vascular Access (AVA) Annual Scientific Meeting at the Phoenix Convention Center. The meeting takes place September 16 – 19.
More than 1,500 vascular access professionals will attend the AVA 2017 Scientific Meeting for this four-day event,. It offers opportunities to participate in educational sessions, professional development roundtables, hands-on clinical training, new product demonstrations, and lots of networking.
"We are very excited to have the opportunity to demonstrate the IV-eye® portable vein finder during the AVA Scientific Meeting," said Spencer Lien, Vitacon's Managing Director. "Our fellow attendees will have the opportunity to see this innovative technology in action – and can take advantage of a great show special as well."
"We will be in booth number 526 at the show. Attendees who visit us and swipe their badge will be eligible for a rebate of $300 – and will qualify for an extended warranty, valued at $299 – that's almost $600 in total value – free when you purchase an IV-eye Vein Finder within 60 days," said Lien.
AVA's 2016 Meeting in Orlando, Florida featured a sold-out exhibit hall, over 1,400 attendees and a record-breaking 915 clinical attendees.
About Vitacon US: Vitacon US specializes in the design and distribution of diagnostic and monitoring equipment. Vitacon US offers ultrasound bladder scanners and vein imaging systems through its distribution partners. Vitacon US distributes the only near infrared, transillumination vein finder that fits in a pocket. The device is designed for use by any healthcare practitioner looking for quick help finding difficult veins. Visit the Vitacon US website for more information.
About The Association for Vascular Access (AVA): The Association for Vascular Access (AVA) is an organization of healthcare professionals founded in 1985 to support and promote the specialty of vascular access. The mission of AVA is to represent and advance the vascular access specialty and community and define standards of vascular access through an evidence-based approach to enhance healthcare and patient outcomes. Today, its multidisciplinary membership advances research, provides professional and public education to shape practice and enhance patient outcomes, and partners with the device manufacturing community to bring about evidence-based innovations in vascular access. Visit their website for more information.
Release ID: 239097