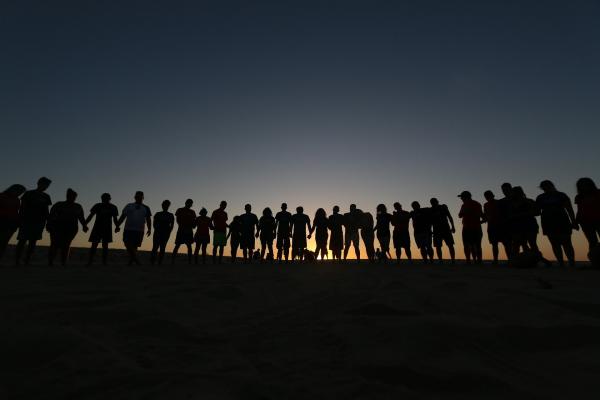 - September 18, 2020 /PressCable/ —
Virtuallize just announced the launch of a new Virtual Fundraiser service. This could be a great option for nonprofits that have been forced to halt their fundraising events due to Covid-19.
Currently, because of the pandemic, nonprofits are either stuck because they can not have traditional fundraisers or they are trying to do it all on their own, and often times they end up being overwhelmed, or putting out boring, non-engaging Virtual Fundraisers.
"We know that Virtual Fundraisers are here to stay." Said the Virtuallize's founding member. "Our mission is to make them fun, engaging, and effective, so that managers of nonprofits can feel a sense of relief knowing that they will still meet their financial goals while putting on a fantastic fundraiser".
"The landscape has changed so much in 2020 that nonprofits have been forced to pivot. With people feeling all types of 'Zoom Burnout', it is more important then ever that we we work closely with our client to make sure that their Virtual Fundraiser is entertaining and engaging.. Ultimately this is going to be a huge benefit to nonprofits because they will find that they not only bring in funds to meet their financial goals, but they also can reach a larger audience then they previously imagined.."
Virtuallize was established in the Spring of 2020. The owners were originally entertainers in the wedding industry that needed to find new ways of business since all weddings were canceled. "The crazy thing is that we had already planned to do more AV work, but the pandemic just made us do it sooner".
Now that Virtuallize has done many successful Virtual Fundraisers, They are ready to offer this service to other nonprofits around the world so that they can be effective with their fundraising goals.
Currently, the closest thing to Virtuallize are boring zoom calls, or live events on social media that are sloppy and make people want to scroll past them rather than engage, and most importantly bid. Virtuallize improved on this by creating high quality, entertaining, educational, and inspiring Virtual Fundraisers that can be streamed across multiple social networks.. This alone is predicted to make Virtuallize a sought after solution for frustrated nonprofits around the world.
Finally, there is a way to create an exciting Virtual Fundraisers that can even surpass the needs of nonprofits. To find out more, the place to visit is https://www.virtuallize.co/
Release ID: 88977323