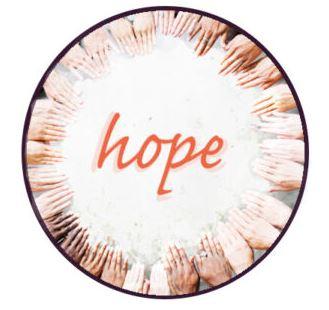 - October 5, 2020 /NewsNetwork/ —
A virtual online event is taking place on Wednesday 11th November to promote hope, happiness, and wellbeing. The newly launched event from the Foundation of Humanity provides an opportunity to bring together those who care about the Earth and humanity's future. It is designed to help those struggling during the pandemic.
Find out more at https://hope1111.com
The newly launched event called HOPE 11-11 is seeking to make a meaningful and powerful difference in the world while also leaving a legacy of hope for humanity. The aim is to encourage one million people to come together to share and celebrate a powerful moment in time. It is hoped the positivity can blast the encroaching pandemic of fear with a supernova of hope.
Individuals passionate about creating a harmonious human future aligned with health and the vitality of the Earth, as well as those facing unprecedented challenges, fear, and anxiety are invited to come together. The Foundation of Humanity says fear has become its own source of pollution during the pandemic.
HOPE 11-11 is a virtual (online) free all-day event that will incorporate interviews with inspiring thought leaders, music, and art with the keystone event being the global meditation webinar. Each month a free group meditation via webinar is offered by the foundation.
It says these group meditations are an opportunity for individuals to come together whether they are feeling happy and balanced, or anxious, sad, depressed, and overwhelmed. It is a guided meditation that enables people to relax and experience themselves and the central Sun energy, which offers an unrivalled level of purity.
Group guided meditations are designed to deepen an individual's experience and help them immerse themselves in the amplified field created during the sessions. These sessions can help to ground people who feel overwhelmed by fear due to the pandemic, political issues, and the threat of economic collapse.
A spokesperson said: "The emotion of fear is an energy compressed by thought into heaviness and density. As the fears of humanity envelop the world, many people are feeling this real and tangible collective weight. Fear is tipping the scales toward more and more density, threatening the balance of life."
To find out more, interested parties are invited to visit the link provided. Alternatively, click here https://ffh.org.
Release ID: 88979631