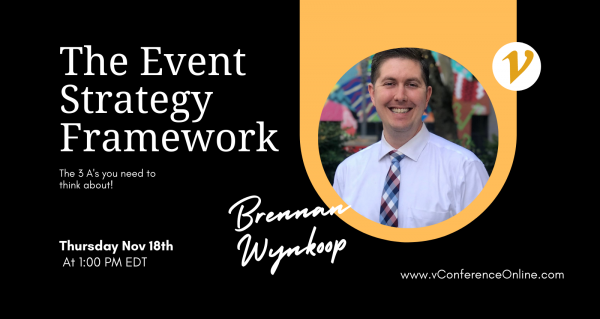 - November 17, 2021 /PressCable/ —
The webinar is open now for registration and will be held on Thursday, Nov. 18 at 1 p.m. ET. The event will be held free-of-charge and is open to all attendees who RSVP.
To register, visit https://bit.ly/3H9JJCA
The recently announced seminar will focus on all aspects of event creation with a special focus on how to save costs without downsizing the scope of the event. Small business owners may find this information especially helpful, as event planning and execution can make a significant impact on any company's bottom line.
With that said, studies show that event marketing can be an incredibly effective way to grow brand awareness and generate leads. While nearly 80% of consumers surveyed said they felt over-exposed to advertising materials, the same was not true of attendees leaving in-person marketing engagements. Those surveyed said that, following these event marketing sessions, they felt more familiar with the brand and more likely to buy in the future.
Keeping that in mind, Wynkoop's free workshop proves its value before it has even begun. With the advice dispensed in the seminar, business owners can expect to learn how to hold cost-effective, fun, engaging events that are virtually guaranteed to draw in qualified, interested buyers.
There are further benefits to this event planning method as well. For example, holding large-scale events can be a good way to repurpose old marketing material, or to generate new material for later use. Recycling marketing materials can be a simple cost-saving method that will be further explored in the webinar.
The expert advice will also detail the benefits of holding online events, which are perhaps the ultimate in terms of cost-saving and accessibility. It is no coincidence that the webinar is being held online, as online events have proven to be a good way to draw in a wide-ranging and diverse audience.
While similar advice may come at a price in the form of pamphlets, books, and expert consultation, Mr. Wynkoop is offering his proprietary event planning method at no cost.
Brennan Wynkoop is the Vice President of Operations at vConferenceOnline and focuses primarily on business strategies across a range of disciplines. His passion for his customers and their success makes him more than qualified to provide this wisdom.
To learn more, go to https://bit.ly/3H9JJCA
Release ID: 89053418