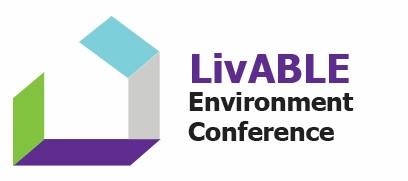 - October 27, 2020 /PressCable/ —
LivABLE Environment Inc. announces the upcoming launch of its LivABLE Environment Conference which will feature keynote speaker, Dr. Robert Thirsk. The three-day virtual event will commence on October 28 and will comprise addresses from 30 industry experts.
More information can be found at https://livablecanada.com
The global trade conference will discuss the need to design better-built environments through inclusive design, accessibility, and wellness. Hence, the inclusion of Dr. Thirsk (a respected and accomplished scientist, physician, and engineer) in this global conference is a significant initiative.
Dr. Thirsk's contribution to the upcoming conference will be in the form of creating a universal awareness of the importance of working together. He believes that working together can help humanity accomplish a much needed and necessary common goal. This goal is to make homes accessible for both young and old and able-bodied and disabled individuals, especially in light of the current pandemic making most homes the center of both life and work.
The retired Astronaut was inspired as a youth by the amazing exploits of earlier space explorers and star-gazers which led to him eventually venturing on two flights into the outer atmosphere. There, he was given the rare opportunity of viewing planet Earth from above and witnessing the oneness of humanity as well as the fragility of its ecosystem.
It was during his collaborative space missions with other astronauts and space agencies from around the world that Dr. Thirsk understood the cultural, economic, and political barriers that can be overcome to stretch societal capabilities. As such, he considers planet Earth as a cradle for humanity. With his experience and understanding of the role of the Earth, Dr. Thirsk plans on enlightening the conference's audience on the need of working in harmony during his role as closing keynote.
The former member of the Canadian Space Agency's astronaut corps first flew aboard the space shuttle Columbia in 1996 as part of the Life and Microgravity Spacelab mission, while his second flight in 2009 comprised a six-month expedition aboard the International Space Station. He continues to be a strong promoter of an economy based on exploration, innovation, and lifelong learning.
Attendees to the global conference will have the opportunity of discovering the importance of vision for unity, learning how much everyone has in common despite the different career paths of individuals, that collaboration is key to global success, among other highlights.
Interested parties can click on the link above to find out more about the LivABLE Environment Conference.
Release ID: 88982552