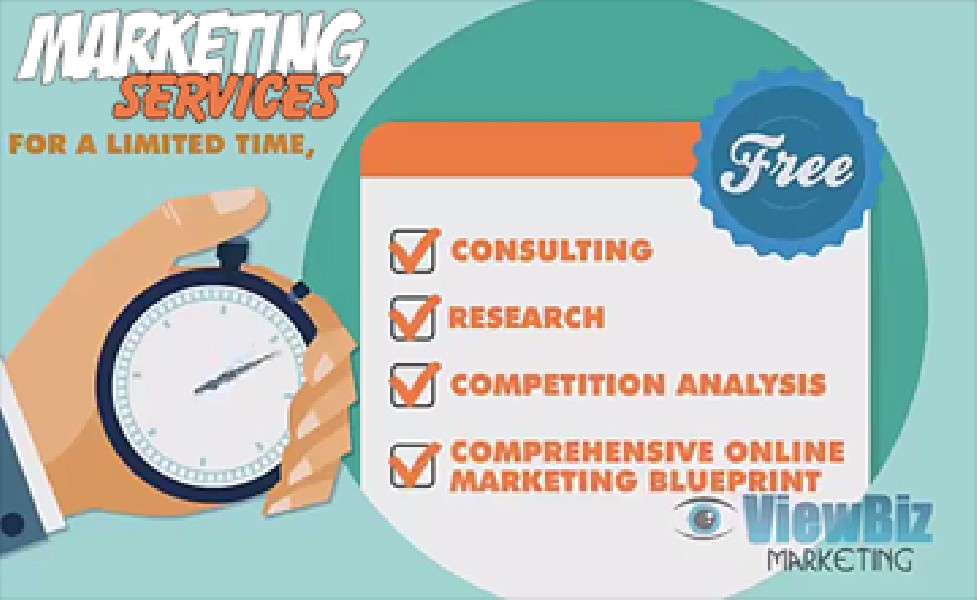 - May 16, 2015 /PressCable/ —
Business Owners shopping for Domains & Hosting can now take advantage of a new offer from ViewBiz Domains. The company has implemented this new benefit for both new and existing customers. In order to take advantage of a Free Consulting Service visit the website at http://www.ViewBizDomains.com for full details.
ViewBiz Domains is excited to unveil their latest offering to current and new customers. This offering is specifically designed to meet the needs of Web Site Owners who want help developing a strong Online Marketing presents.
Rupert Mamby, Brand Marketing Expert, described the Free Consultation service in this way:
"ViewBiz has decided to offer Free Online Marketing Support to existing and potential Domain & Hosting customers. For a limited time, anyone can take advantage of this new free service to help develop profitable online marketing strategies. This service will include research, analysis reports and a thorough online marketing design."
A strong Internet marketing strategy is crucial to success in a competitive marketplace. In order to collect more leads and convert them to customers online entrepreneurs must expand their brands and authority across the web.
However, many small to medium sized businesses lack the expertise to develop and implement profitable online strategies. Additionally, with the emergence of new digital marketing channels such as mobile devices, online business owners may become confused when it comes to developing the right marketing approach that includes new technology.
ViewBiz Domains Free Consultation can help any entrepreneur build a profitable online business by providing valuable online marketing support. The service will supply a suite of tools that no other marketing company is offering for free today.
ViewBiz will also provide a proposal that aligns with business goals, target market, and niche industry. The service will supply an online marketing blueprint, together with the required services and a timetable, as well as a well-justified marketing budget. Interested parties that would like to be one of the first to experience the Free Consultation at ViewBiz Domains & Hosting are encouraged to visit the website at http://www.ViewBizDomains.com for full details and to get started.
Release ID: 82107