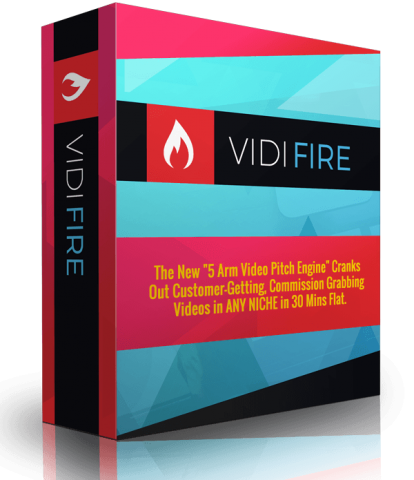 - March 30, 2017 /PressCable/ —
Video marketing expert and software developer Peter Beattie launched VidiFire, a new service allowing the creation and promotion of custom business videos.
More information can be found at http://letsgolook.at/VidiFire.
Digital marketing has seen a tremendous growth over the past decade, with more and more businesses looking for ways to leverage the immense marketing potential of online resources. Surveys show that more than 90% of all clients use Google searches and online reviews to find both online and offline businesses and services, making online visibility key to overall business success.
Unlike traditional marketing, online marketing is heavily reliant on multimedia content. Video engagement rates are many times higher than text or picture-based content, and this disproportion is consistent across all social media platforms. Furthermore, 80% of consumers prefer video and informational content over text-based ads, with video accounting for a large share of all social media shared content.
VidiFire is a new service allowing the creation and promotion of business videos based on a variety of pre-tested video templates and frameworks.
The product is primarily aimed at business owners and digital marketing agencies looking to create effective sales videos to promote their products or services.
The VidiFire pack includes a training module designed to help clients create their own sales videos based on the VidiFire framework. The customers can then use the framework provided to create their own videos and market them to the most appropriate audiences for increased effectiveness.
The framework used for VidiFire has been tested for more than 30 product sales and has generated millions of dollars in sales on different online platforms. Peter Beattie has used the framework to create sales videos for a variety of products.
Mr. Beattie claims he created VidiFire to help both fellow marketers and business owners design their own effective sales videos: "VidiFire is my answer to all of those questions I've been asked over the years: How do you create your sales video? Can you teach me how to create a great sales video for not only my own launches, but also for platforms like Facebook or YouTube?"
Interested parties can find more information by visiting http://muncheye.com/peter-beattie-vidifire.
Release ID: 178874