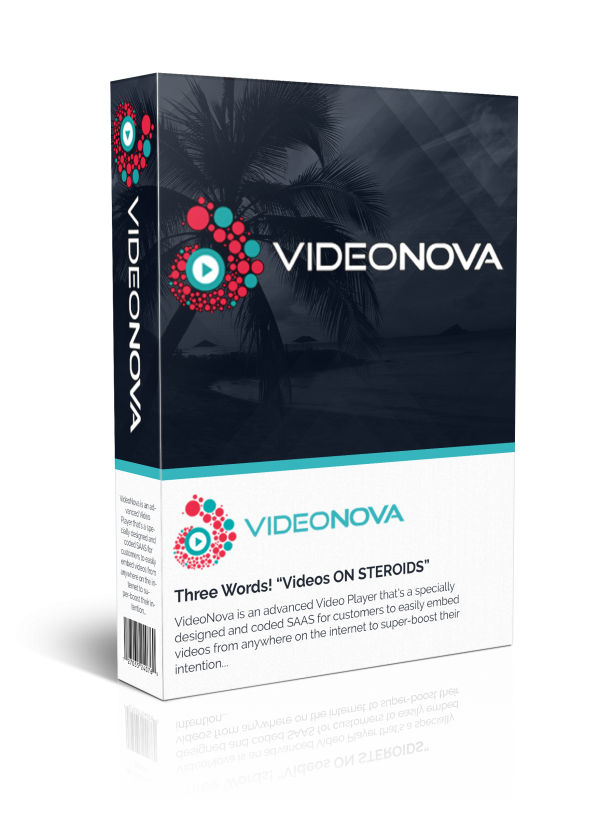 - June 20, 2016 /PressCable/ —
Video Nova, an advanced video player allowing online marketers to easily embed videos from any major source on their websites and advertise by adding or overlaying multiple types of calls to action and ads directly in the video, has been launched.
More information is available at http://letsgolook.at/VideoNova.
The newly launched Video Nova, developed by Craig Crawford, Robert Phillips and Todd Gross, is an advanced video player designed and coded SAAS, to ensure users with any level of video editing and marketing skills are able to effectively add or overlay personalized ads and branding or marketing elements in their website videos.
The software allows users to embed videos from YouTube, Vimeo, FileUpload, Dropbox or any other major source on their website and easily overlay the custom calls to action or ads in the form of opt-in boxes, requesting an email address or social sharing and connected to major autoresponders, along with in-video banner ads, pop-up ads, text, photos, surveys, and more, displaying at any time during the video as well as multiple pre-video ads.
Extensive and valuable analytics on the performance of the videos or ads and actions of the viewers, including detailed information on view count, view length, ad clickthroughs or skips, and more, to refine the timing, call to action or format of the ads, are also provided.
More information on the newly launched Video Nova and its multiple premier innovative video marketing & advertising features along with video demos and descriptions on how to use and leverage the intuitive and mobile-friendly user interface/dashboard, and more, can be consulted on the website link provided above or at http://muncheye.com/craig-crawford-et-al-video-nova.
The developers explain that "Video Nova is an advanced Video Player specially designed and coded SAAS for customers to easily embed video from anywhere on the internet and super-boost their intention. You can take your marketing and branding to another level by overlaying various calls to action or surveying customers, and much more, directly on any of their own website videos".
They add that "the impressive part of VN is that in 2014 when we released our first version, YouTube didn't have features that we had and shortly after VN's release, YouTube followed suit. We're not saying YouTube copied us, but it's a pretty big coincidence. So, with Video Nova you can mimic the various ways YouTube uses to advertise, but better, in your own videos and your own websites."
Release ID: 119533