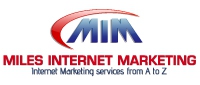 - February 28, 2017 /NewsNetwork/ —
Wrentham MA. David Miles the owner and founder of Miles Internet Marketing will present a seminar at Luciano's Lake Pearl March 1st, 2017 from 6 PM to 9 PM. The seminar is being held by the Women's Success Network. The Lake Pearl facility is located in Wrentham, MA and free parking for this event will be available. The topic of Mr. Miles presentation will be "Are You Afraid of Videos for Your Business and Why You Need to Get Over It. Video is KING of the HILL". Registration is required because there is limited seating.
The presentation is designed to show business owners why video is so powerful in todays business world. Research shows video traffic is currently 55% of all consumer internet traffic and it's predicted to reach 69% by the end of 2017. (Cisco) Dave Miles of Miles Internet Marketing will be speaking specifically about video and how it makes a business come alive by developing a marketing punch that can't be duplicated in any other way.
Mr. Miles says, "Video engages the viewer and impacts them through their emotions. You will find they may laugh or cry, but you will get their attention and after all is said and done that is exactly what you want to achieve". Mr. Miles is the author of several books on video marketing. The first is "Top 5 Mistakes Local Businesses Make On YouTube", and the second is "10 Common Misconceptions About Video Marketing and Why They Are Hurting Your Business".
"The two most asked questions we receive about video are do I have to be on camera and doing video is very expensive. Mr. Miles response to those issues are no, you don't have to be on camera and Miles Internet Marketing has found a way to make video marketing very affordable". More information is available at http://MilesInternetMarketing.com/video/.
Here is what one of their video clients had to say. "5 stars. I was so impressed I hired him to do other projects for me! Dave Miles DOES WHAT HE SAYS! After meeting Dave at various United Regional Chamber of Commerce events I became intrigued by what he said he did and how he did it. I finally decided to meet with Dave so he could show me one on one what he was all about. I decided to put my trust (and dollars) into Dave and I could not be happier. He said he would bring my web site to the top of search engines and in a very short time he did just that. I encourage you to talk to Dave. He will do what he says"! Gerry Dooley, Franklin MA Realtor.
Miles Internet Marketing is located in Wrentham, MA at 215 Bennett Street. As a full service marketing agency they offer a wide array of cutting edge and cost effective marketing services to help their clients grow. They have become known as the "INTERCEPTORS" because they 'intercept' potential customers before they reach the competition and send them to their clients. Mr. David Miles the founder and president of Miles Internet Marketing started the company in 2009 after a long career of marketing as a real estate broker. His goal was to offer services that would level the playing field for all companies to prosper and grow. They are looking for businesses interested in rapidly increasing their sales revenue and offer the opportunity to quickly grow their business.
For more information about Miles Internet marketing visit their website at http://MilesInternetMarketing.com or contact David Miles at 508-384-5990.
Release ID: 173901