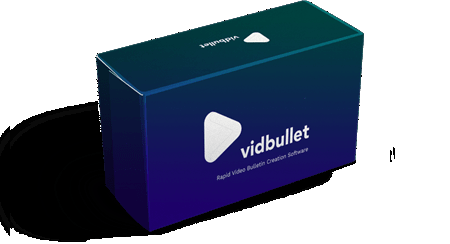 - March 26, 2019 /PressCable/ —
Chris Munch, a SaaS entrepreneur & viral content strategist, CEO of PressCable, launched VidBullet, a professional browser-based video creation editor platform, a perfect alternative to Adobe Premier. This next generation video making software allows users to instantly create stunning professionally-looking video ads and promo campaigns and publish them directly on social media platforms like YouTube and Vimeo.
More information can be found at: https://www.vidbullet.com/.
Adobe Premiere Pro a popular video making tool among experienced video makers. It requires that its users become familiar with a special ecosystem in which all its creative tools can be used. It has a steep learning curve. Meanwhile, users find the VidBullet interface to be extremely intuitive.
For that reason, VidBullet is often preferred by newbie video makers, marketing consultant, eCommerce brands, bloggers and business owners: many professionals and digital marketers want to produce a huge amount of professionally looking and engaging videos but cannot invest considerable time learning difficult video creation programs and tricks, that's why they choose VidBullet for their creative campaigns.
VidBullet is a cloud-based software and as such does not require any downloading or installation.
It has an easy to master drag and drop interface. The VidBullet templates allow users to create a massive amount of uplifting, dynamic, engaging and stylish videos for social media network posts or for websites.
The platform allows users to preview their videos before rendering and to publish their video projects directly on YouTube, Vimeo and a huge blog network of high authority news sites.
VidBullet is the recommended video creation program for online marketing campaigns, Facebook and YouTube ads and engaging promo videos across multiple niches.
It comes with a step-by-step guide for video creation and monetization and a commercial licence. Business owners, eCommerce sellers, and marketers sell the VidBullet videos on platforms like Fiverr, Upwork & Freelance for profit.
VidBullet features numerous royalty-free animations and images that users can add to their creative video ads and promo materials.
Interested parties can learn more about VidBullet and see this next generation video creation app in action at https://www.youtube.com/watch?v=3i55JJeeXRw .
Release ID: 477217