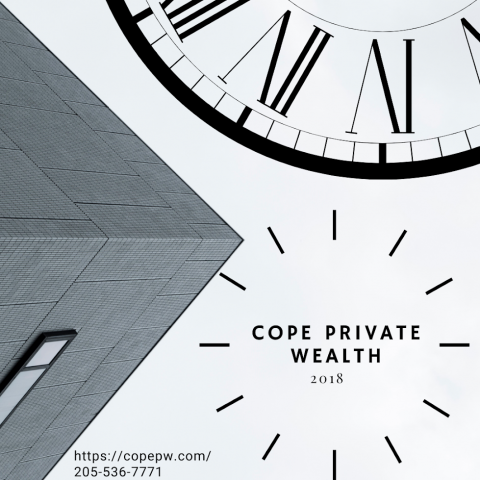 - November 26, 2020 /PressCable/ —
It is not so much a privilege as it is a responsibility to plan one's estate to leave for their legacy. Scores of family disputes could have been settled if the head of the estate had left everything planned out and distributed accordingly among their family and their extended families. And this has been a problem that has haunted families for centuries, especially those with massive wealth and inheritance to leave behind. If an estate is left behind for the next generation to settle, it always ends badly as bias and prejudice are always present. As a result, rivalries erupt and relationships break along with the family bloodline, whereas if the head of the estate has their legacy planned ahead of time, none of that would be a problem.
Father and son D. Paterson Cope and Bob Cope at Cope Private Wealth have been wealth advisors for years and have always known to give importance to multigenerational and intergenerational estate planning when handling their clients finances. They are well-aware that a lot of their affluent clients have big families and extended families, even loved ones that they want to pass their inheritance to when they are gone. D. Paterson Cope and Bob Cope are equipped with knowledge to build comprehensive plans for these clients so that they or their family don't have to worry about anything at all. Build a plan now through their website at https://copepw.com/.
A crucial part in building an estate plan for the next generation is determining the age and income of a client and all current and future expenses before they can even start planning for their families. The core aspect should be the cost to maintain the client's current lifestyle and work with the excess wealth for future generations and the charities they want to donate to, distributed in a way that minimizes risk and accounts for the time period that is set. Depending on the client's preference, different aspects can be prioritized whether they be set on themselves or their loved ones. Whatever the case, ultimately it is ensuring financial security for all parties involved.
When distributing assets to the next generation, everything has to be accounted for. Families of massive wealth have to factor in each and everyone of the estate that is left with an inheritance and how soon they receive it. This means that each generation's portfolios must be built appropriately with the client's excess capital in a tax-efficient manner and in the right proportions. Another important aspect aside from the financial factors are the emotional factors that surround the family's wealth. These include the resentment or conflict that might ensue when a family is faced with asset distribution, and also the manner in which they spend it. Studies have shown that even the wealthiest families have their assets dwindle as early as the second and third generations due to negligence and reckless spending. Even with careful and comprehensive planning through trusts, charities, and private funds, it sometimes all goes to waste when something or someone is not accounted for.
This is why multigenerational and intergenerational planning is a recurring process that spans one's lifetime. It is a process that is almost always changed over time and requires careful study and thought to make sure that nothing is unaccounted for. Cope Private Wealth studies each of their clients' portfolios very carefully and incorporates their clients' needs and desires into their current financial situation and can adjust them if the need arises. A well-built wealth plan leaves a lot of room for modification for the senior generation in case new elements should be factored in.
Ultimately, multigenerational and intergenerational planning is vital in ensuring one does not pass away intestate–not having a will or financial plan before passing. Cope Private Wealth that their clients' finances are accounted for accordingly for the rest of their lives and their descendants after them with strategies that are best suited in achieving these goals.
Release ID: 88987398