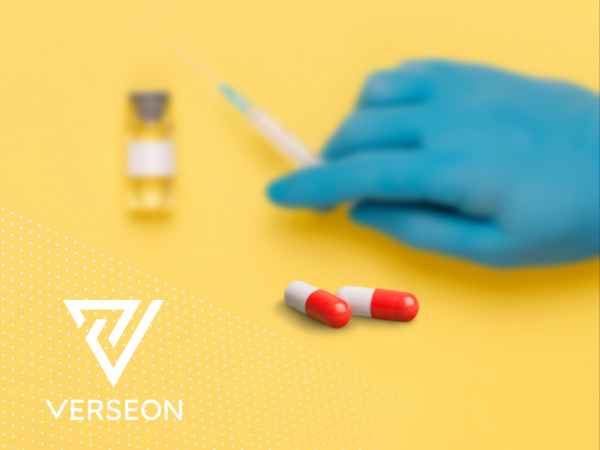 - January 8, 2022 /PressCable/ —
Fremont, CA – As vaccine effectiveness wanes in the face of Omicron and other SARS-CoV-2 variants, Verseon a pharmaceutical technology company that specializes in AI drug discovery, sees pitfalls to current antivirals – including those recently announced – and favors a different approach to antiviral drugs.
"Vaccines and the current antiviral drugs are retrospective solutions that don't treat newly emergent strains. We need a different strategy to avoid always being one step behind viral mutations. Verseon's thinking is to focus on blocking the host mechanism through which SARS-CoV-2 (COVID-19) enters cells. Unlike viruses, the host's cells don't mutate, so going after the proteins on host cells that allow viral entry is a long-term solution," says Dr. Anirban Datta, Head of Discovery Biology at Verseon, in a follow-up article to Nano Magazine's feature about companies using AI drug discovery technology.
Although current antiviral medications have their shortcomings, they do not face the same obstacles as vaccines, such as poor access outside wealthy nations and vaccine skepticism. They are both more stable under ordinary storage conditions and easier to distribute, and patients with an active diagnosis are less likely to refuse treatment than healthy individuals are to refuse vaccination.
Dr. Datta added that other coronaviruses and influenza strains use the same mechanism as SARS-CoV-2 to infect cells. Consequently, new drugs that selectively block this process may be able to treat a wide variety of respiratory diseases.
About Verseon
To advance global health, Verseon International Corporation (www.verseon.com) has created a better, more scalable process for designing and developing new drugs addressing currently untreatable or poorly treated conditions. The company's drug development platform incorporates fundamental advancements in molecular modeling, directed synthesis, integrated translational research and advanced AI to develop drug compounds that have never before been synthesized—and are virtually impossible to find using conventional methods. Verseon is a clinical-stage company with a growing pipeline that currently includes seven drug programs in the areas of anticoagulation, diabetic retinopathy, hereditary angioedema, cancer, liver disease, and metabolic disorders.
Release ID: 89059265