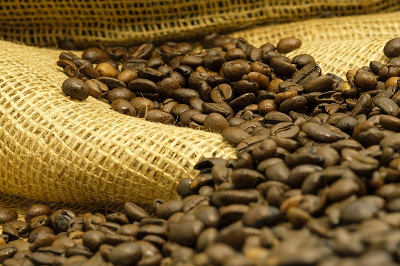 - June 21, 2020 /NewsNetwork/ —
Small and medium sized businesses throughout the US are at a disadvantage compared to their large company competitors with regard to shipping. Recently, in order to even the business odds, both new business startups and established small companies are engaging "third party logistics" (3PL) service providers like Unishippers to streamline operational efficiency and significantly reduce cost.
Interested companies can review full details and make an appointment to speak with a Unishippers logistics consultant here: https://www.unishippers.com/buddlogistics/ .
Studies show that companies with less market share than national and international competitors in certain industries are more sensitive to variation in cost and operational complexity than others. Small coffee roasting business margins are particularly vulnerable to non-standardized shipping operations, difficult-to-understand service options, and a variety of costs involved with shipping their products.
As with many other food-related consumer industry verticals, coffee roasters want their products to arrive at customer locations ready to sell or to serve. Industry insiders consider a 24 to 72 hour window after the roasting and packaging process is completed as optimal for their roasted coffee beans to be most fresh. This target window severely limits shipping options for most small roasters and adds operational complexity and cost.
Coffee roasting businesses in many locations across the country are finding 3PL shipping partners like Unishippers offer them significant value. As recognized by leading supply chain knowledge and marketing researcher, Armstrong & Associates (A&A), Unishippers is now one of the top global 3PLs by gross logistics revenue, indicating a high level of trust among their many shipping customers. And small business continues to leverage the relative size and industry-influence that a large 3PL like Unishippers can provide.
Ventura, CA Unishippers franchise owner, J.P. Budd explains, "We can leverage the combined shipping volume of all our customers across the country and in almost every industry, to get extremely competitive rates with national, regional and local carriers. And our purchasing power allows us to pass along these discounted rates to my small business customers".
Mr. Budd has recently been approaching small and medium sized coffee roasting companies to explain the numerous advantages that his 3PL services can offer them. Budd and his team are part of a powerful global logistics network that can significantly lower cost, and improve his customers' profitability. Studies have shown that 72% of 3PL users agree that using this type of expert logistics service helped reduce their overall logistics costs (Source: 2019 23rd Annual Third-Party Logistics Study: The State of Logistics Outsourcing, Infosys and Dr. C. John Langley, 2019).
Unishippers 3PL franchises also strive to make the entire shipping operation for coffee roasting businesses simpler and more reliable – which allows business owners a lot more time during the day to focus on their own products and services. And as logistics industry experts, franchise owners like Mr. Budd can address the unique operational needs of each individual customer.
Budd notes, "For small companies like local coffee roasters, managing the shipping process can be very time-intensive. Often, pickup and delivery time windows are short. And when companies have to also juggle a multitude of carrier options and services, overly complicated pricing programs, and complex shipping systems, the time required just for shipping can end up costing them a lot of money."
As consumers continue to expect faster delivery, small coffee roasters understand that it is more important than ever to develop reliable and efficient shipping processes. Unishippers has answered this need by providing several time-saving solutions. These include enabling centralized access to multiple package and freight carrier options, consolidated invoicing, what has been described as a "user friendly" transportation management system (TMS), and consultation from experts in the shipping industry.
Information about all Unishippers' logistics services including express and ground package shipping, LTL and FTL freight, and intermodal service options for small business can be found on the company's website: https://www.unishippers.com/buddlogistics/ .
Release ID: 88964696