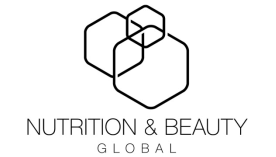 - April 5, 2016 /PressCable/ —
Venom Marketing, a marketing and product development firm, announces today that it will become Nutrition & Beauty Global LLC effective immediately.
The name change is part of a re-branding initiative to better align the company's name with its expertise and focus.
"We are a very different organization today than we were when we formed Venom Marketing back in 2007, so adopting a new name and brand identity is a logical next step in our growth strategy," said Daureen Papinchak, founder and CEO. "We have undergone a significant transformation and expansion over the past few years. As we have become 100% focused on the nutrition and beauty space, the new name better reinforces our marketplace positioning."
The name change follows an expansion of business activities that go beyond marketing to developing compelling and highly-differentiated product lines for both dietary supplement and skin care brands.
This concept-to-shelf approach simplifies the innovation process for companies under increasing pressure to innovate faster than the consumer bores. It also provides faster speed-to-market and a substantial relief in manpower—minimizing risks, leads times and workloads in bringing new products to market.
"We want our outward face to spotlight our wide-ranging expertise as a go-to partner for bringing these turnkey services to nutrition and beauty brands worldwide," said Papinchak. "We are confident that our change will resonate with our partners and ensure continued strength and success as we move forward."
About Nutrition & Beauty Global LLC
Nutrition & Beauty Global LLC is a global product development and marketing firm that specializes in turnkey services for the natural products and skincare/beauty industries. Nutrition & Beauty Global has developed and commercialized dozens of distinctive, high quality products direct to consumers, helping millions to achieve their wellness and beauty goals. Nutrition & Beauty Global is headquartered in West Palm Beach, FL. Learn more at www.NutritionBeauty.com
Release ID: 109394