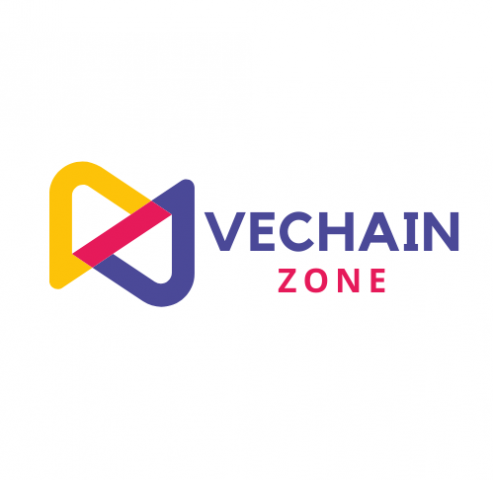 - March 2, 2022 /PressCable/ —
A newly launched website, Vechain Zone, claims to be the first to focus on news about blockchain innovator VeChain (VET) and VechainThor (VTHO), and also include breaking cryptocurrency news and altcoin industry information.
The website, located at the URL https://vechainzone.com, primarily compiles information about the unique VechainThor smart contract enterprise software platform solution. In addition, VeChain Zone publishes breaking cryptocurrency news, and real-world applications in the cryptocurrency marketplace are reviewed, edited, and shared with readers in an easy-to-use and easy-to-understand style. Finally, Vechainzone.com provides comprehensive reviews of cryptocurrency products and tools, such as crypto wallet services and educational programs.
The cryptocurrency Vechain (VOT) was created in 2015 in Shanghai with a focus on enterprise solutions based on its private blockchain. A consortium blockchain followed, with their previously private blockchain migrating to the now-public VeChainThor blockchain in 2018 through the newly-established VeChain Foundation. The rapid adoption of the new truly decentralized blockchain-based technology caused the company to expand operations to Europe, Asia, and America in a few short years.
The public blockchain includes advanced features available to any developer or 3rd party to write or develop applications. The unique two-token VeChain system using the VET and VTHO, also known as the "Thor power" altcoin, allows the costs for using the VeChain economy to be more stable with no effect from any increase in the price of the VET token. Over 30 companies of the Fortune 500 now choose to build their businesses on top of VeChainThor, including household names like PriceWaterhouseCoopers, Walmart China, Renault, and BMW. Another 250+ clients are currently in the onboarding process as of March 2022.
Through VechainThor, consumers, retailers, and manufacturers alike have ready access to more detailed information about the products they sell and buy or interact with through a complete 360-degree of the entire supply chain, start-to-finish. Using this complete enterprise solution, a tamper-proof ledger provides both retailers and manufacturers confidence in the quality and authenticity of products and components securely recorded and stored on the blockchain. With this high level of transparency, consumers have security in the authenticity of the goods they purchase.
For cryptocurrency investors, the VechainThor wallet is available on both iOS and Android smartphones, providing VET and VTHO investors with maximum security through encrypted keys.
Excited about the launch of the new website VeChain Zone, Business Development Specialist Barry Burroughs said "With the launch of Vechainzone.com, altcoin enthusiasts now have a centralized source for VeChain and VechainThor news along with explanations about important front-page news from across the world of cryptocurrency.
Just like the VeChain vision of lowering the barrier for established businesses to incorporate blockchain technology to create value and solve real-world problems, Vechainzone.com is here to lower the barrier for marketplace access to crypto news, cryptocurrency education and training, and tools to help altcoin investors achieve success."
Vechain Zone plans to provide regular analysis and review of real-world products and services having to do with the adoption of cryptocurrency into real-world applications of blockchain technology. For example, one comprehensive report provides simple tips for choosing a crypto wallet or crypto wallet service provider. Not only are the different types of crypto wallets explained, but a dozen different crypto wallet services are reviewed and analyzed with a discussion of the pros and cons of each.
Another Vechainzone.com section provides a review and analysis of different educational training programs for cryptocurrency investors. The positives and negatives of each program are discussed thoroughly, including costs, type of program, and where it can be examined further and purchased.
Finally, Vechainzone.com offers a free training guide entitled "Beginners Guide to Cryptocurrency and Decentralized Finance" now available on the website. Readers who opt-in to download the free guide will receive email updates from Vechainzone.com and will have advanced access to new review posts before they are publicized anywhere else.
For more information and to explore the new website, readers are encouraged to visit https://vechainzone.com.
Release ID: 89066252