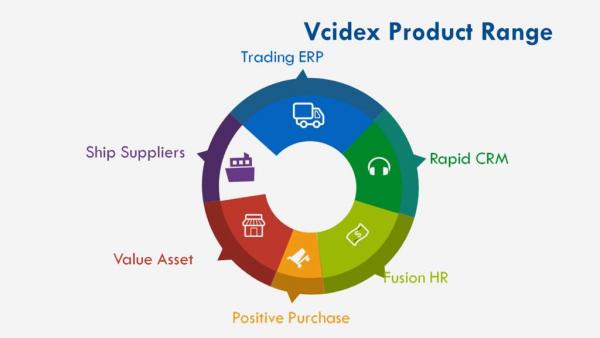 - November 18, 2020 /PressCable/ —
VCIDEX SOLUTIONS, An IT service from India revealed their new case study today on C-Procure – A Procurement Solution for Maritime Industry. This case study demonstrates that How To Manage Multiple Vendors across region and How Accurately predict the procurement needs and also How to improve efficiency in shipping procurement. C-Procure is a cloud based marine e-procurement platform for buyers and sellers within the maritime industry. It aims to provide integration of the buyers and suppliers around the globe to the ship owners and contractors. It aims to provide the all the features needed to ease procurement as any other marine procurement systems provided by large players in today.
The case study also made it obvious that C-Procure-A Procurement Solution for Maritime Industry – shall bring together ship owners (buyers) and suppliers from around the world and integrate to ease the procurement management processes. Their users shall have access to e-procurement platform to enable automated purchasing processes, access to digital solutions, better and streamlined communications to ease purchasing processes within the marine supply chain network.
C-Procure marine procurement solutions aims to provide specialized procurement for the marine industry. Being a cloud based technology platform, C-Procure is accessible from any internet enabled device as a user friendly application with an ability to offer a value based, efficient and cost effective solutions.
C-Procure is driven by the concept of electronic procurement (also known as e-procurement) where in internet is widely used by businesses (that includes ship owners and contractors) to be able to purchase goods and services from anywhere around the globe at attractive prices whilst not compromising the quality. C-Procure aims to ease the purchasing cycle within the organization and thereby enables the management to spend their quality time in earning revenue, leverage their competencies to secure their position in the marketplace and create a competitive edge in the digital procurement solutions.
VCIDEX SOLUTIONS owner Ramachandran K says there are many people looking for insights and answers about procurement in shipping industry and that's where the idea for C-Procure Solution was conceived that Offers Rapid Accountability System for Maritime Industry. This case study reveals in a practical way what's possible with the right information and guidance.
The case study is available at VCIDEX website C-Procure-marine e procurement platform.
VCIDEX SOLUTIONS PVT.LTD was founded in 2003 and serves the Procurement Solution for Maritime Industry industry. It is known for VCIDEX IT software solution products such as 1) Human Resource Management System 2. Positive Purchase Management System 3. NBFC's Fin Tracker 4. Rapid CRM 5. Logistics ERP 6. Value Asset Management System.
Release ID: 88985476