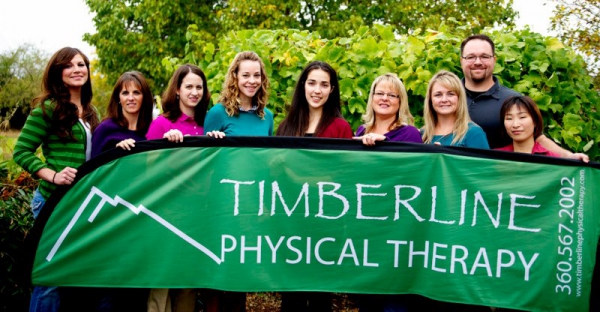 - August 24, 2017 /PressCable/ —
A Vancouver based physical therapy center is celebrating its 10th year offering high quality care for patients in the local area. Timberline Physical Therapy started on August 22, 2017, at the beginning of the recession, and despite economic hard times it has thrived and grown, from three members of staff originally to 15, with two locations.
More information can be found at: http://timberlinephysicaltherapy.com.
One of the key factors in the success of the company is that it prides itself on listening to its patients. Through making the needs of the patients its number one priority, Timberline has developed as a premier physical therapy center, and one that strives to play a central role in the community.
It has stepped up to the call of supporting the local community through sponsorships, including little league teams in Vancouver, Battleground and Camas, and sponsoring the Evergreen High School and Camas High School athletics/drama departments, among other ventures.
Speaking on the last 10 years of owning a private physical therapy practice, Therapist Zane Smith said: "Vancouver, Clark county for that matter, has grown significantly in overall population. There have been challenges from the health care reform which has been a double edged sword. On one hand it has increased administrative burden, but on the positive side significantly more people have insurance, which allows for more access to PT."
Timberline Physical Therapy in Vancouver is focused on specialized, patient-centered care for all manner of orthopedic conditions and injuries. It has a fully equipped gym space and private treatment rooms, so that local patients can make use of state of the art facilities in order to improve their health and fitness.
The staff on hand are experts in their field, and can provide the highest levels of patient care. In addition to this, they work with the patient to educate them on their injuries, and how to structure the best plan in order to return to peak fitness and health in the way that is best for them.
Full details of the services provided by Timberline Physical Therapy can be found on the URL above.
Release ID: 232605